Sandalwood Country Club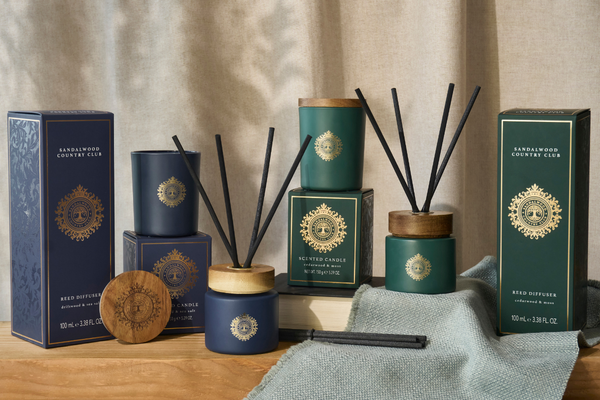 Sandalwood Country Club is a unisex body care and home fragrance collection featuring two unique fragrances: Driftwood & Sea Salt and Cedarwood & Moss. The luxury reed diffuser and candle feature sophisticated notes that conjure aromatic, earthy fragrances and warm memories.
The long-lasting 100ml reed diffuser and 150g candle will enhance any space available with the fragrance of;
• Driftwood & Sea Salt is a unique, unisex scent that partners musky warm sandalwood and driftwood with crisp citrus and nautical notes. This fragrance captures the essence of an evening campfire on a quiet beach.
• The Cedarwood & Moss fragrance conjures images of damp, moss-covered woods, fresh green grass and verbena in this homage to a misty morning walk through the Somerset countryside. The only thing missing is a tailored tweed jacket.
Other products within the collection include a luxury shower gel, hand wash and a sustainable soap bar.
Categories
£0 - £19
£20 - £49
Him
Her
Pets
Beauty & Wellbeing
Beauty & Wellbeing
Home Fragrance & Spa Products
Everyday Products
Toiletries
Grooming