RM/SA Children's Safari Rain Coat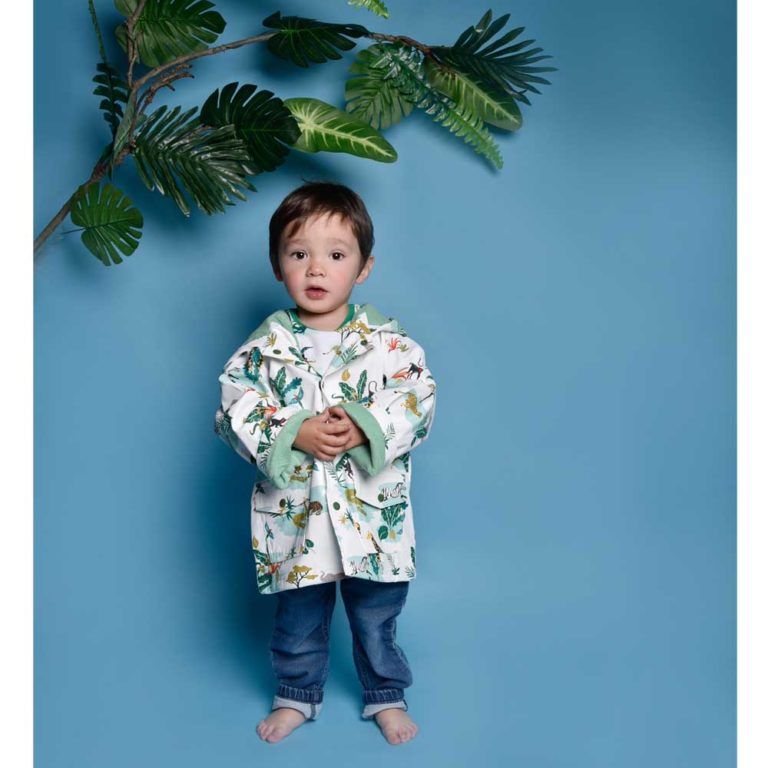 Our hooded raincoats are perfect for rainy days and puddle jumping! They keep little ones warm and dry and look super cute all year round. Made from showerproof PU and fully lined in cosy towelling, they fasten with poppers and have two pockets to store treasures.
Our safari print is inspired by the African savanna and is perfect for animal loving children. It has a fresh white background with lush plants, blue watering holes and a cast of animals including giraffes, zebras, and cheetahs and is lined in soft green towelling.
Our raincoats can be cool machine washed turn inside out before popping in the machine.
Sizes 1-2, 2-3, 4-5, and 6-7yrs