The Queen's Platinum Jubilee Tea Limited Edition Tea Towel by Alison Gardiner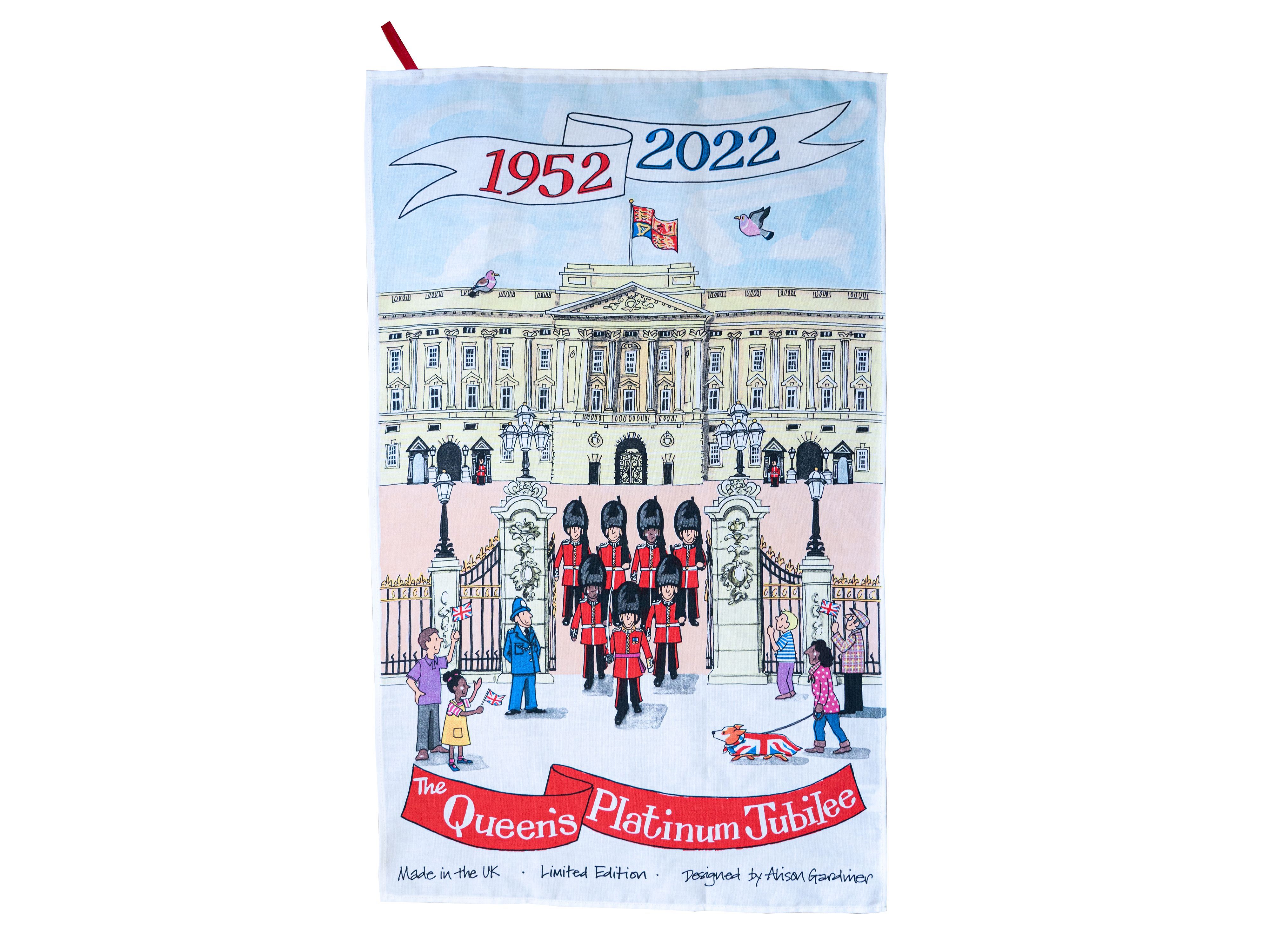 The beautifully hand illustrated British tea towel features the iconic Buckingham Palace with the Royal Standard flying showing the Queen is in residence. 
Marching through the gates are the Queen's Guard with their traditional red tunics and bearskin hats. In a nod to the Queen's favourite dog I have included a corgi wearing a Union Jack flag!
The tea towel is proudly handmade in Britain and will come packaged in a decorative belly-band. There are only 5000 tea towels being sold worldwide, so makes the perfect Royal souvenir.
100% cotton
Red loop for hanging
74 x 48 cm (29 x 19")
Categories
£0 - £19
Him
Her
The Family
Children