Poppy and Sam and the Bunny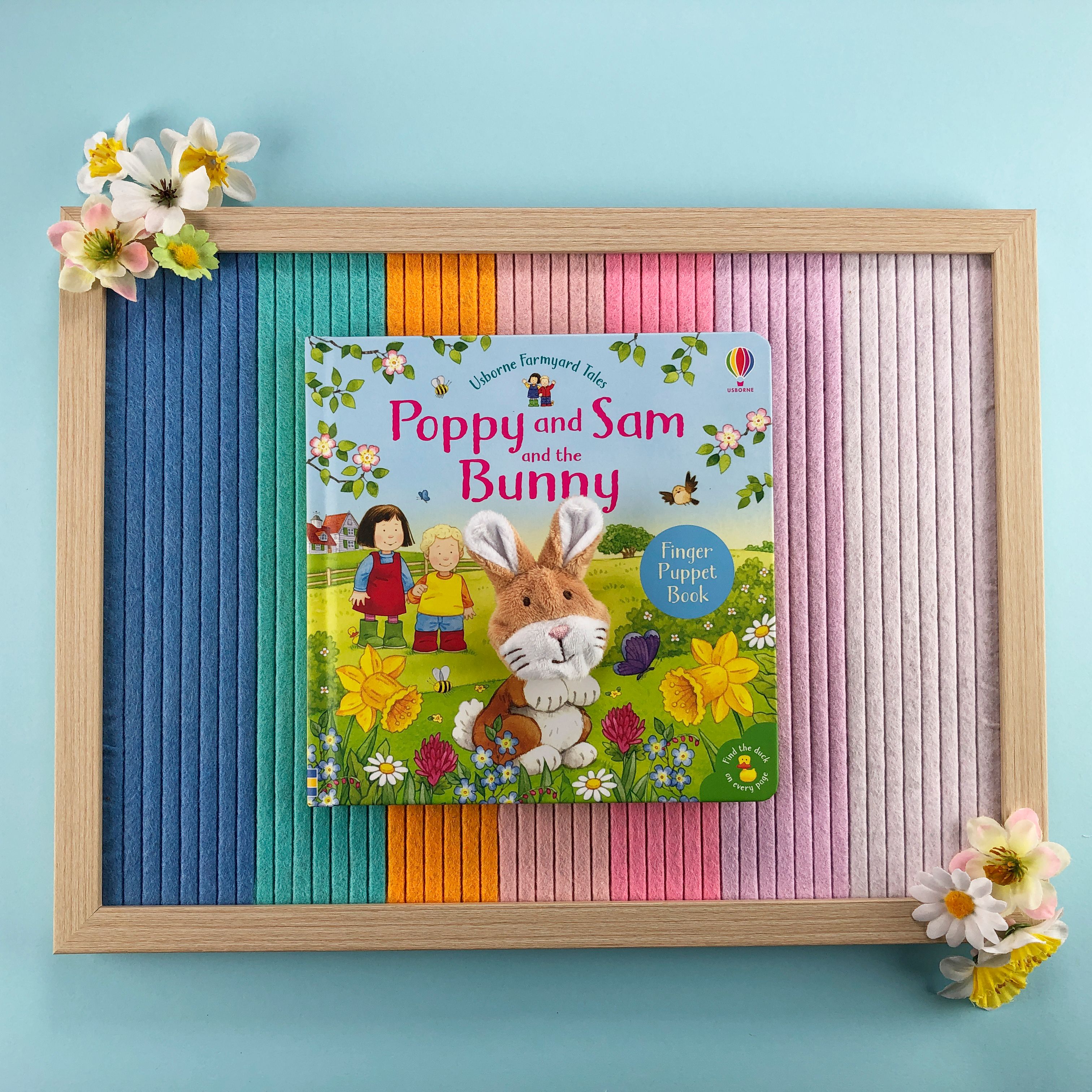 Join Poppy and Sam as they follow their new friend the bunny around Apple Tree Farm in this adorable finger puppet book.
Push your finger through the hole to bring the bunny to life and make simple actions from sniffing the flowers to nibbling a carrot.
With charming illustrations, and of course, the little yellow duck to spot on every page.
Categories
£0 - £19
Children
Baby & Toddler Books
Kid's Books