PODS Sub Aqua Quest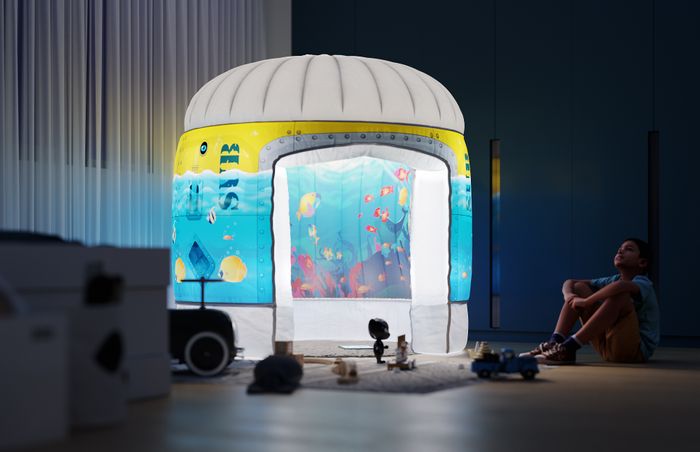 Sitting on board the submarine, kids can view the ocean floor, go sea life spotting and chill out in the coral reef.
These next-generation pop up Sensory PODS are the pinnacle of cool, creating an immersive themed environment for ages of 3+. This calming environment is great for children living with Special Sensory Needs such as autism.
PODS is the quickest and most innovative sensory space on planet earth. Let your little adventurer's imagination run wild in immersive themed imaginative play.
Inflates in 40 seconds

Interchangeable Graphics (Check out our other themes here)

Includes removable foam mat and portable wireless speaker

Remote Controlled Sensory Lighting

Packs Away in 90 Seconds Into a Handy PODS BackPack, Also Included

British Designed

1.8m Diameter, 1.8m High (Exterior Dimensions)

12kg Packed Weight, Including Fan

Includes a Sub Aqua Quest digital pack, consisting of an audiobook, ebook and sound effects to take PODS into another dimension. This is accessed via our PODS Play app.

The POD is a suitable size to fit 2 - 3 children
Categories
£250 - £499
£1000 - £2999
Children
Kids, Toys & Play
Play & Learning