Peter Rabbit Musical Christmas Card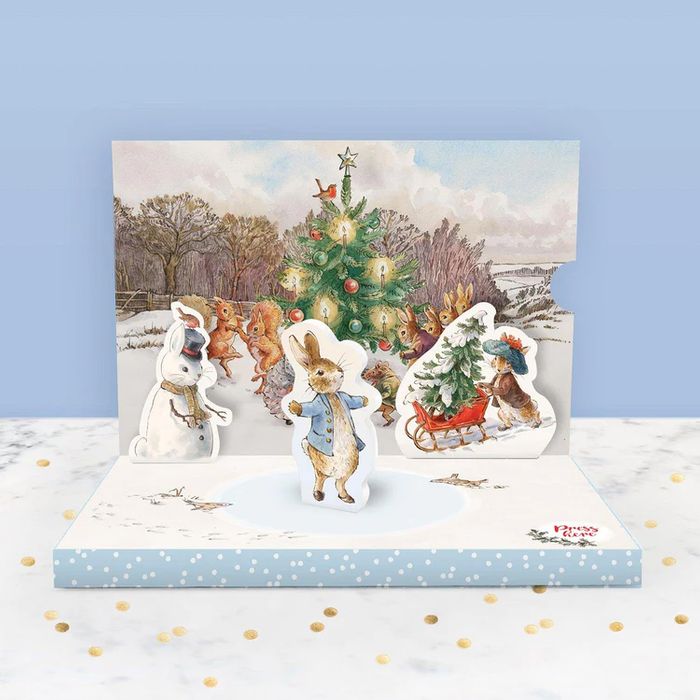 This beautifully designed Peter Rabbit Christmas card is sure to make the lucky recipient feel extra special. This 3D pop up card includes an exciting musical scene when the music box card is opened, where the characters will glide around the ice skating rink when the button is pressed. You can write your message on the card that slots inside the lid, "Seasons Greetings" appears on this card.
You'll find some rabbits around a Christmas tree inside the envelope. Each musical box card is numbered and features details about the design on the reverse. You can collect them all!
This Christmas card plays a festive tune that you can sing along to and is sure to be loved by any Peter Rabbit fan.
Categories
£0 - £19
Him
Her
Couples
The Family
Children
Greetings & Stationery
Stationery, cards & wrapping
Gift