PET IN A BOX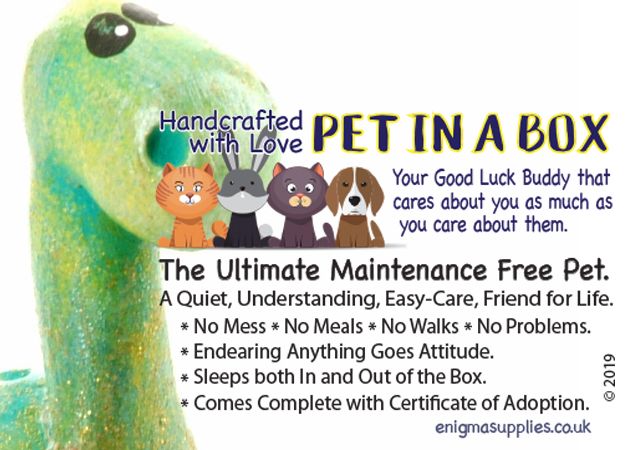 PET IN A BOX ..our Ultimate Maintenance-Free Pet ranges see the addition of characters including Meerkats, Unicorns and Nessie.
Whimsically Wonderful Pets! Handmade ceramic animals, from Safari Park Pals & Petting Zoo Mates to Live In Family Friends.. each PET comes complete with their own sleeping quarters and Adoption Certificate.
Aimed at teaching younger members the family about the various members of the Animal Kingdom and focusing them on the importance of looking after animals and their environments.
Created from clay by European Craftsmen, these cute characters help engage youngsters with the world around them and satisfy the cry for a real live pet which is considerably more demanding and expensive than the RRP ''5.50 of a PET IN A BOX.
Categories
Him
Her
Couples
The Family
Children
£0 - £19