Pearl Care Kit Tin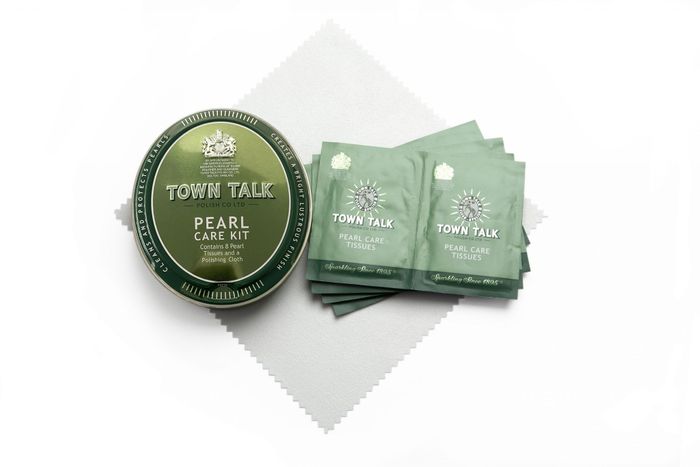 This care kit contains everything needed to clean and protect pearls.
Pearl Care Tissues gently remove surface impurities, and the Microfibre Polishing Cloth dries pearls to a lustrous finish.
Ideal for pearl necklaces, and gold or silver jewellery with pearl settings.
Also suitable for cleaning delicate stones and fashion jewellery.
Categories
£0 - £19
Her
Jewellery
Earrings
Rings
Necklaces
Bangles
Bracelets
Watches
Gold Plated
Silver Plated
Sterling Silver
Gold Jewellery
Semi-Precious Jewellery
Costume & Fashion Jewellery
Fine & Diamond Jewellery
Jewellery Services & Solutions