New Mini Celestial Embroidery Craft Kits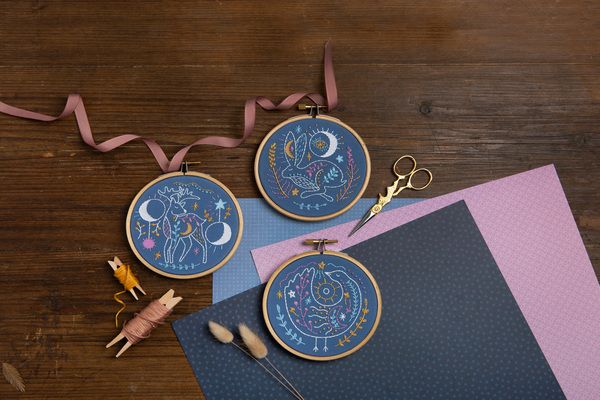 Bring the mystical to your craft corner with our collection of mini celestial embroidery kits. Each project is an adorable 4" making them the perfect way to try this magical craft. The 48 page instruction booklet and pattern guide you every step of the way, so even a total beginner can create these stunning designs.
The pattern is pre-printed on the fabric and the kit includes everything else you need to create your own beautiful piece of hoop art.
Categories
£0 - £19
Her
The Family
Gift
Games, Crafts & Books
Art, Crafts & Hobbies
Knitting, Sewing & Crochet
Craft & Craft Kits