Nature's Garden Collection (NEW)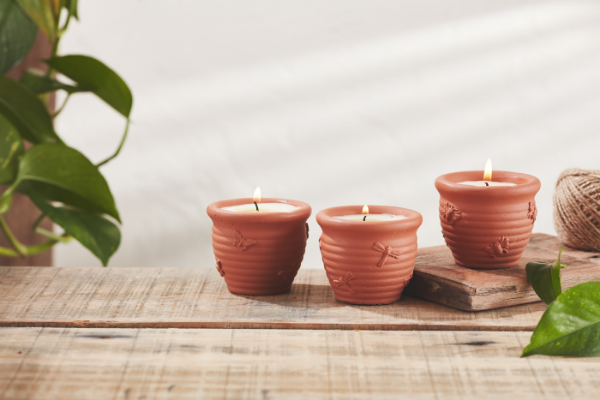 In celebration of our close affinity with nature, and desire to raise awareness for the protection of bees, butterflies, and dragonflies, we created our special Nature's Garden Collection. This trio of pretty terracotta pots, each finished with intricate insect carvings in honour of these remarkable creatures, has been paired with three uplifting fragrances that evoke the joy of nature in the summertime. Discover Geranium in Bee pots, new Sweet Pea in Butterfly pots and new Garden Greens in Dragonfly pots.
New for 2023, we are introducing our elegant small pots which can now be purchased individually, as an alternative for the gift set of all three. Plus, NEW tin candles adorned with eye-catching designs inspired by these wonderful creatures.
Categories
£0 - £19
£20 - £49
Him
Her
Couples
Home Fragrance & Spa Products
Candles & Accessories
Candles / Diffusers