Mr Fitness & Mr Holiday Kits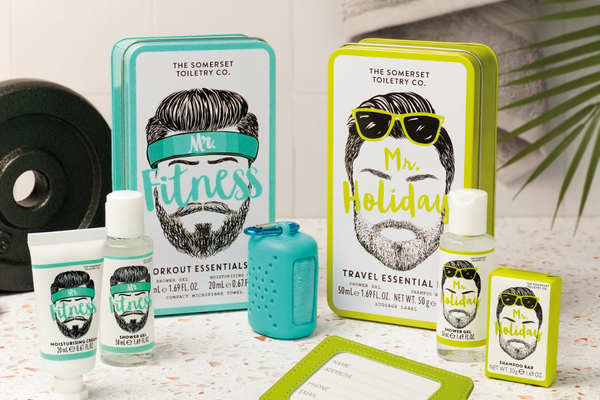 Whether you're a gym goer, a long-distance runner, a cyclist or a yogi - if you love to work out, you'll love this Mr Fitness Kit. Complete with a mini shower gel, moisturizer and microfiber towel so you can stay clean and dry no matter where or when you work out!
This Travel Essentials Kit is the perfect gift for those who love to travel. You'll find a flight-friendly shampoo bar, shower gel in this decorative tin, and a lime green luggage tag to ensure you travel in style. Let's fly; let's fly away!
Categories
£0 - £19
Him
Beauty & Wellbeing
Beauty & Wellbeing
Male Grooming
Body Care
Skincare