Mindfulness 1000-Piece Jigsaw Seashells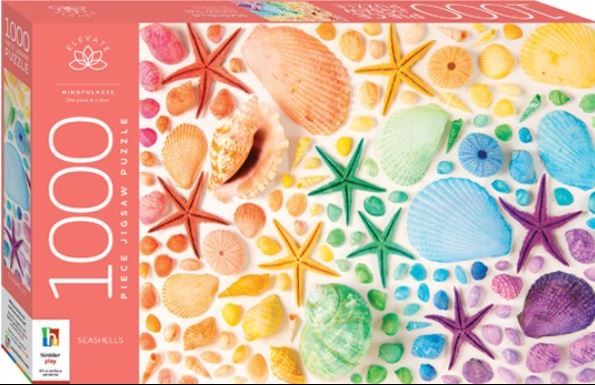 Be present in the moment as you piece together this calming Elevate 1000pc Jigsaw: Seashells.
Featuring beautiful seashells positioned in a colourful rainbow gradient, it also includes a leaflet about the health benefits of jigsaws. This is the perfect weekend activity to piece together on your own or with family and friends!
Key Features:
•Jigsaw puzzle trim size: 690 x 546 mm (27 x 21.5 in).
•Features stunning image of colourful seashells.
•Includes leaflet by neuroscientist Dr Stan Rodski about the benefits of jigsaws and ideas to keep your brain healthy.
•Jigsaws are the perfect screen-free mindful activity.
Categories
The Family
Children
Toys
Art, Crafts & Hobbies
Games & Puzzles
Books