The Milk Bottle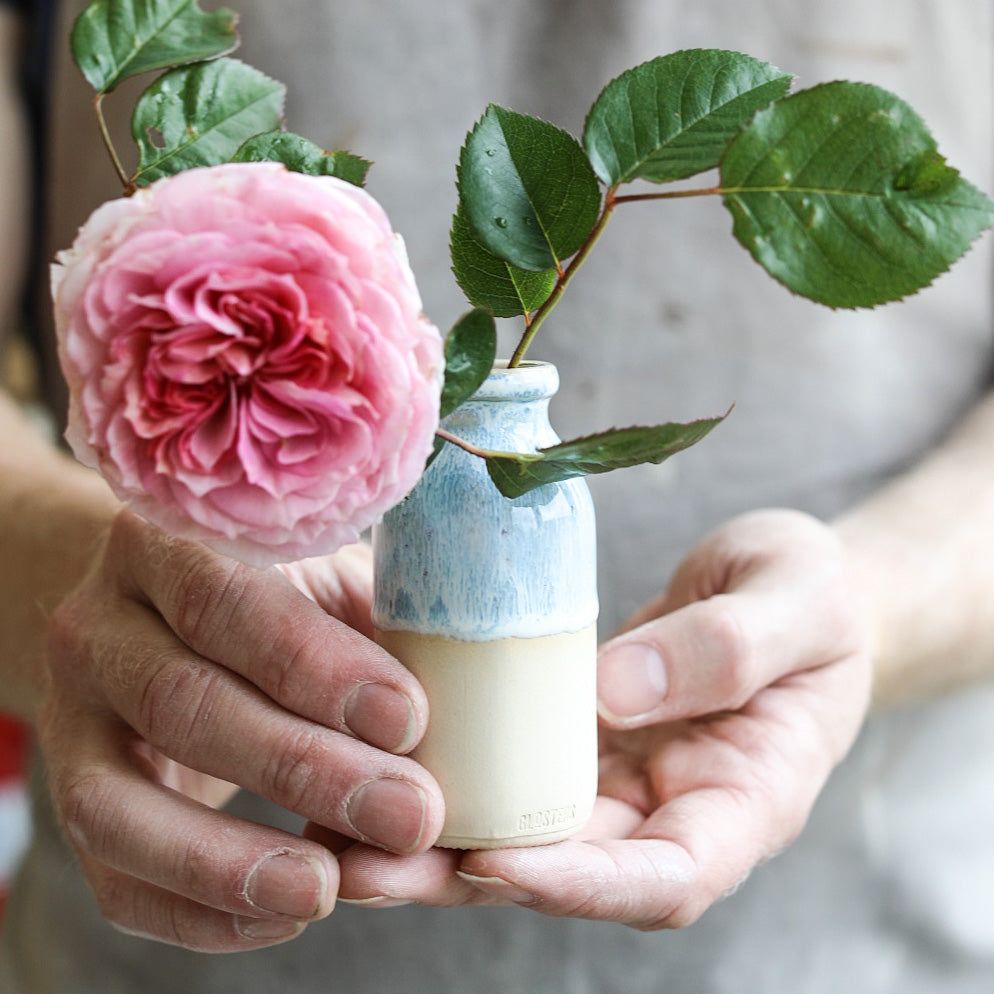 There's no crying over spilled milk - especially when this ceramic milk bottle vase is full of fresh florals clipped from the garden! The oldschool milk bottle shape of the handmade pottery vase is slip cast in a sturdy stoneware clay then highlighted with a drippy colourful glaze in seven different colours.
Size: 9.5cm height x width (base) 4.5cm
Colour:
Choose between coast blue, coral pink, mustard yellow, midnight blue, heather purple, sea foam grey and pea green.
The inside of the decorative milk bottle vase is glazed, making it waterproof - or milkproof, if you still want to use it for its original purpose. Or hey, keep some whiskey hidden in there - we won't judge!
These handmade ceramic vases are a unique gift for mother's day or for Mum's birthday, especially for those who love a colourful burst of nostalgia combined with handcrafted pottery. Handmade in Wales in the Glosters pottery workshop in Porthmadog, we're sure there's nothing else out there like these handmade vases.
Categories
£0 - £19
Him
Her
Couples
The Family
Gift
Housewares
Tableware, Drinkware & Accessories
Crockery
Home Décor
Vases