Mens Leather Water Repellent Hikers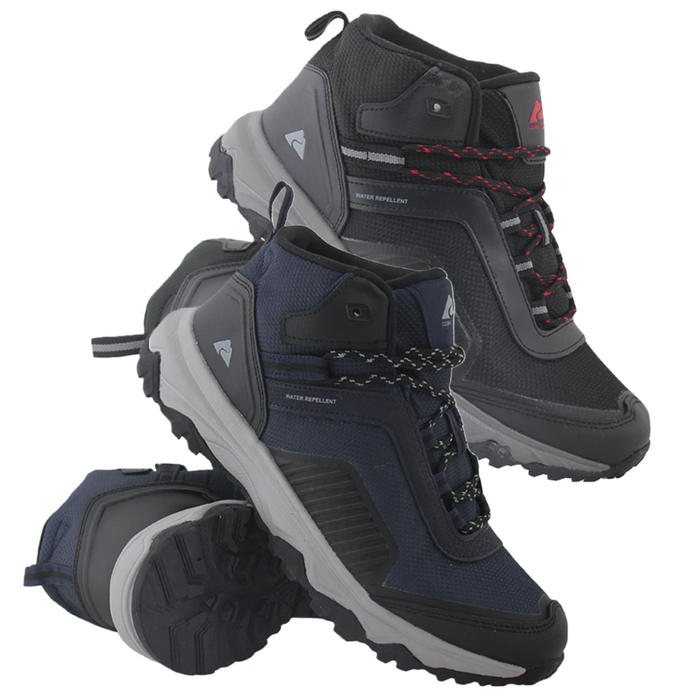 Make the great outdoors your playground with the Camp by Ozark Trail Men's hiking boot. This water repellent hi top boot gives you the flexibility to take every trail with comfort and security with every step on any terrain. Built to last and for comfort, the classic lace up and go style offers you the peace of mind on every trail that your feet are secure so you can enjoy every opportunity that the great outdoors can bring.
• Leather and Mesh
• Flexible Midsole
• Comfortable Footbed
• Water Repellent
• Classic Lace-Up
.
Categories
£0 - £19
£20 - £49
£50 - £99
Him
Footwear
Footwear
Womens
Mens FW