Little Antics Velvet Cushion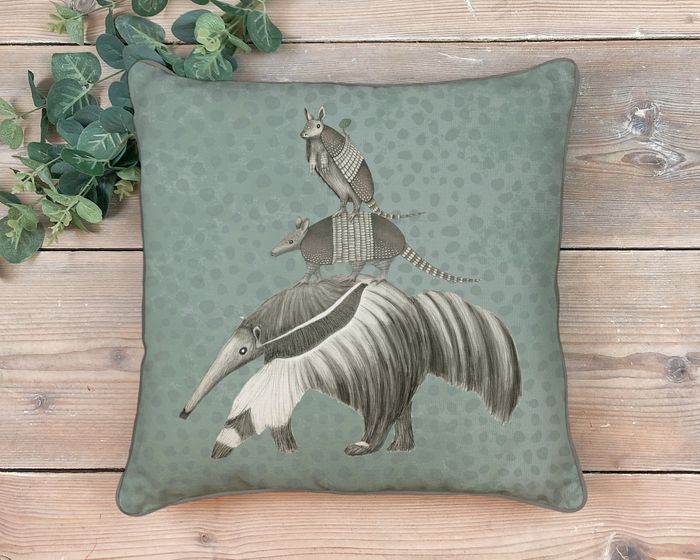 Meet our adorable ant eating creatures. We love the Armadillo and Giant Anteater as much as we do our mysterious sloths. This playful design shows our ant eaters forming a tower with a cheeky ant hiding on the top.
This stunning velvet cushion comes with a contrasting piping and has a concealed zip.
Categories
£50 - £99
£100 - £249
Him
Her
Couples
The Family
Children
Cushions