Letter A Greetings Card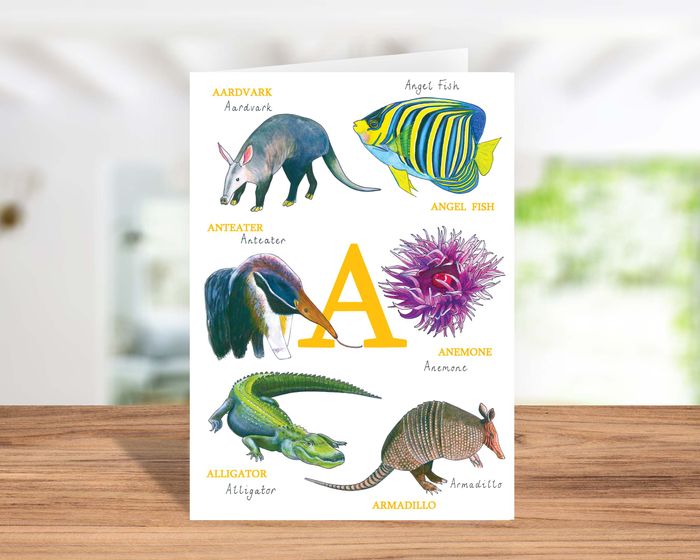 Beautiful, educational, watercolour illustrations by Sarah Gregory Designs.
This collection teaches our children about the variety and beauty of our animals, birds and insects- from indigenous to foreign. Land air and water dwelling. Each animal is labelled so the print/ card can be used as a teaching aid too.
They make lovely, original cards/ prints for birthdays, baptisms, christenings etc.
These cards can be framed on their own or with others to make a name!
Printed in England on 300gsm premium FSC approved card stock.
A6 size with white envelope and sealed with a recyclable clasp or biodegradable film sleeve if preferred.
Categories
£0 - £19
Him
Her
Couples
The Family
Children
Greetings & Stationery
Kids & Baby
Stationery, cards & wrapping
Home Décor
Gift