Kushboo Signature Soap Bars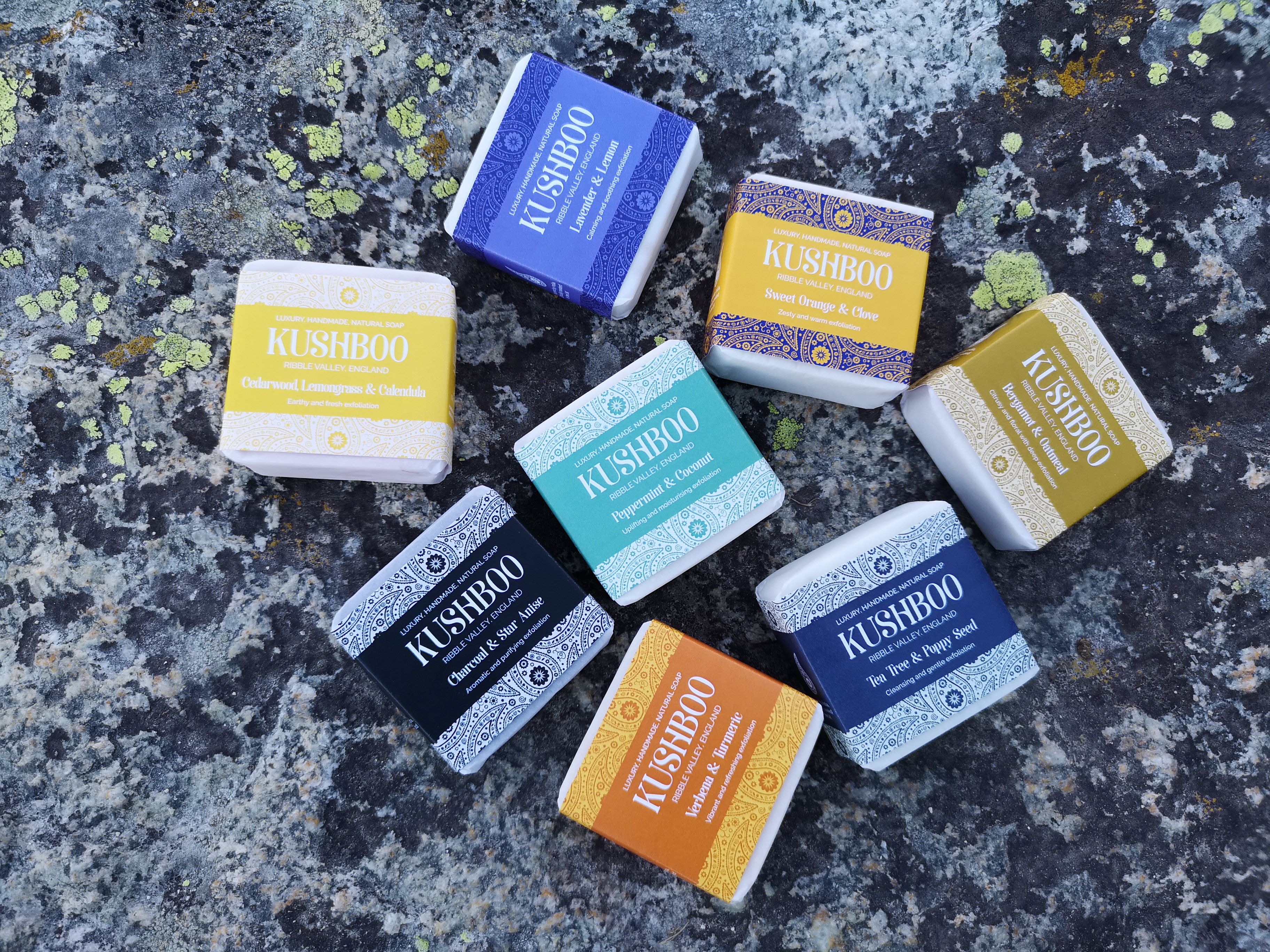 Exquisite, Ethical Handmade Soap bars - 9 delicious scents to choose from.
Indulge in Kushboo's, nourishing soap bars.''
Created with 100% natural plant ingredients, carefully selected to''
moisturise and soften your hands, face and body. ''We enrich our''
soaps with our very own delicious, signature blends of essential oils,
''giving you a luxurious, spa experience. ''Gentle botanics will exfoliate''
& cleansen your whole body leaving you with smooth, silky skin.
Vegan - Cruelty Free - No Plastics - 100% Natural - Ethical - Made in the UK - Eco-Friendly
We are a conscious business, proud to have ethics and values at the core of all we do. We believe that we don't need to compromise on our treatment of people, animals or the Earth to create 100% natural products.
Categories
Him
Her
Couples
The Family
Children
£0 - £19