Johnsons Microgreens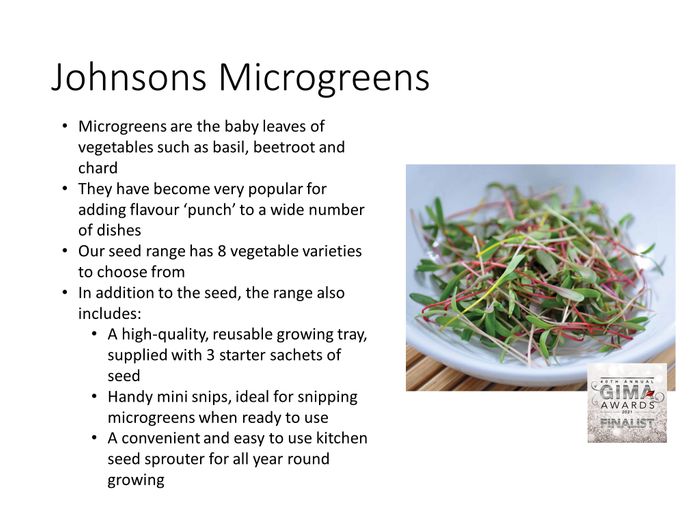 Johnsons Microgreens can be grown all year round on a windowsill growing tray and some varieties will be ready in as little as two weeks. The high quality, re-usable growing trays include three packets of Microgreens seeds to get your customers started. The trays are merchandised in a display box, each containing 12 trays.
In addition, Johnsons have a mini range of Microgreens seeds, merchandised on a stand for customers to buy separately. The range contains eight popular varieties, all chosen for their fresh and intense
fl avours and each packet contains enough seed to fill a tray.
Categories
£0 - £19
Garden & Outdoor
Garden Tools & Equipment
Grow Kits
Plants & Seeds