Hydrogel Sheet Masks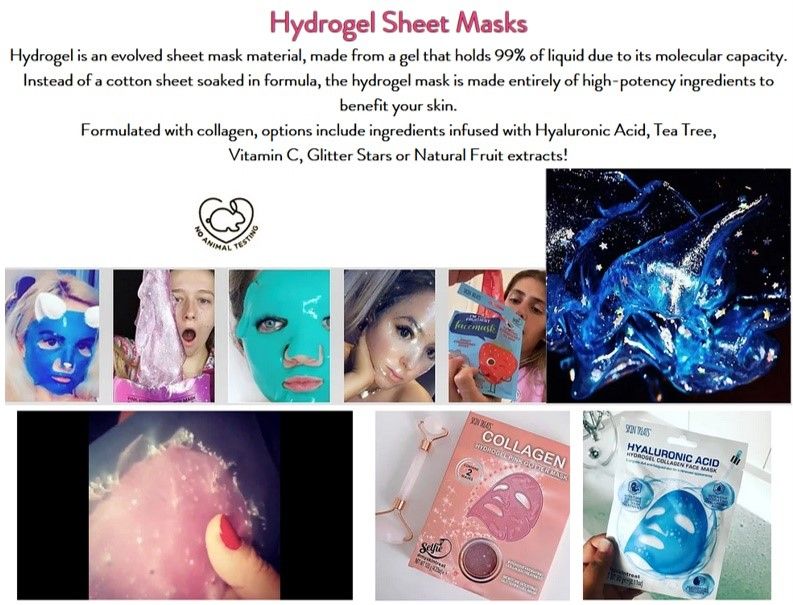 Hydrogel is an evolved sheet mask material, made from a gel that holds 99% of liquid due to its molecular capacity. Instead of a cotton sheet soaked in formula, the hydrogel mask is made entirely of high-potency ingredients to benefit your skin.
Formulated with collagen, options include ingredients infused with Hyaluronic Acid, Tea Tree,
Vitamin C, Glitter Stars or Natural Fruit extracts!
Categories
Him
Her
Couples
The Family
£0 - £19