Hippychick Feeding Pillow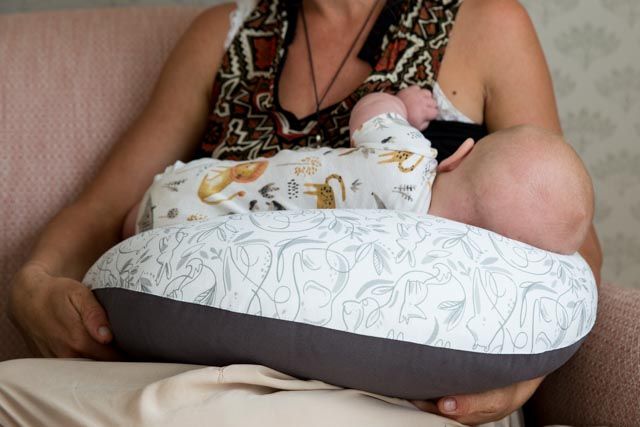 Handmade in India!
The Hippychick Feeding Pillow is a multifunctional, transportable feeding pillow that you should never leave home without.
The ergonomic structure of the pillow will adapt to the shape of the parent and ensure the ideal positioning during the feed; new-borns are supported in the correct position allowing them to attach properly to the nipple, reducing pain and tension of the breast.
The pillow has two long ties which make it easier to secure the pillow in place around your waist, removing any gap between you and your baby.
The Feeding Pillow can be packed down small to fit into the cotton drawstring bag. This adds to the travel friendliness of the pillow while the ties also mean you can attach it to the handles of your pushchair or buggy. The pillowcase is 100% cotton, completely removable and machine washable at 30'.
The Hippychick Feeding Pillow is an essential support for breastfeeding and bottle feeding and can also be used later as a baby nest for helping babies to sit up and for tummy time it's also ideal for relieving pregnancy backache or placing between knees and ankles to achieve a more comfortable sleeping position.
Categories
£20 - £49
Him
Her
Couples
The Family
Children