Giraffes Eco Jute Bag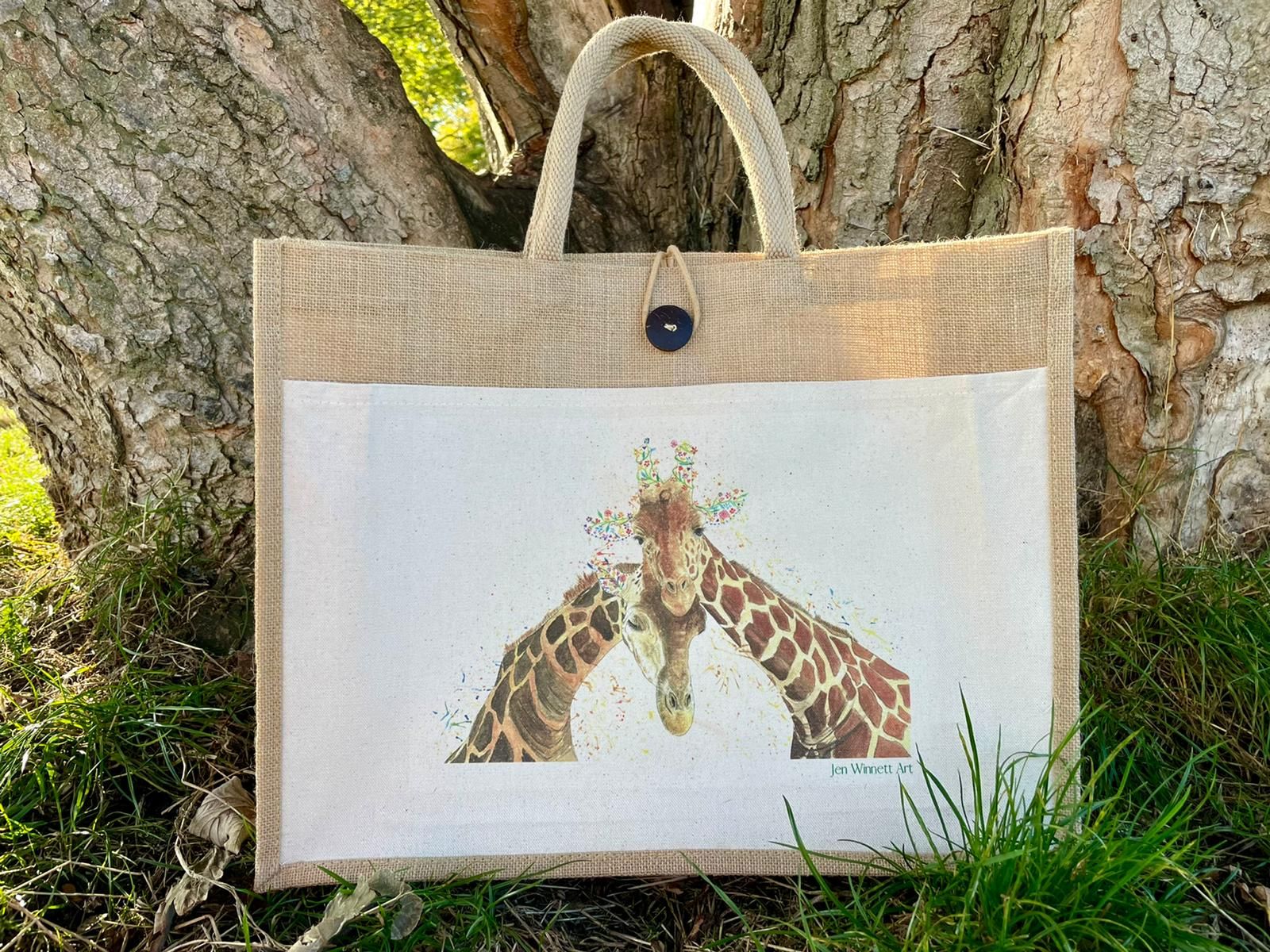 RRP £18 - £20
This gorgeous landscape pocket jute bag measures 34cmH x 45cmW and features an all-round 15cm gusset, luxurious padded handles and a rustic wooden button for closure.
The high quality cotton pocket is made from 100% natural heavyweight cotton and is printed in Sheffield in a Fairtrade certified factory. The pocket has a non-visible velcro closure to ensure all items remain safe and secure, without ruining the look of the bag.
There is a wipeable lining making the jute bag a perfect choice for delis, butchers, food hampers and garden centres. There is also an extra strength bottom gusset to ensure the bag keeps its shape no matter how times it gets used. And the corded loop and button closure keeps anything you put in it safe whilst also adding to the rustic look of the bag.
Available in 7 designs
Categories
£0 - £19
£20 - £49
Him
Her
Couples
The Family
Ladies Fashion Accessories
Gift