Delta Plus Garden Rubber Shoes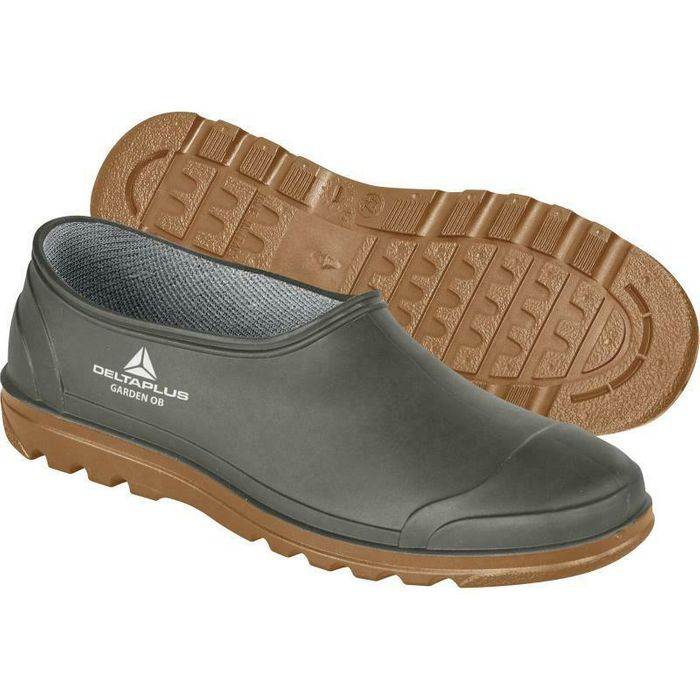 Delta Plus Garden Green PVC Rubber gardening welly shoes. Unisex design, suitable for both men and ladies. A practical gardening shoe that is ideal to quickly pop on and off again whilst working on the garden. Very comfortable with a cushioned insole. Waterproof design. Easy to wipe or wash clean. Offers excellent value for money!
The garden clogs are manufactured from bi-injection PVC. The sole is beige PVC rubber with cleats for extra grip and slip resistance.
Delta Plus are one of Europe's leading PPE manufacturers and distributors. All of the Delta Plus products are surrounded by design innovation and feature cutting edge technology that keeps you both safe and stylish.
Categories
£0 - £19
Footwear
Menswear
Footwear
Womens
Mens FW