Dancing Christmas Tree Decorations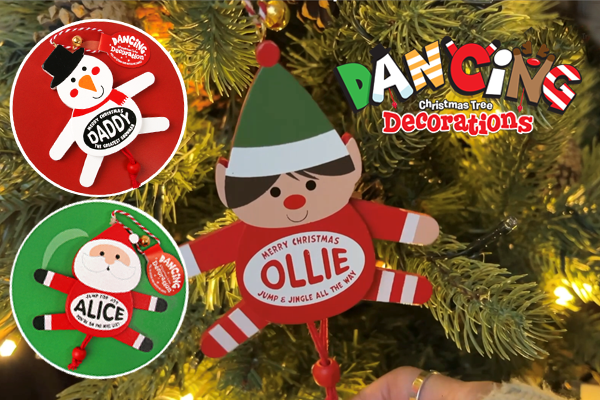 These fun Dancing Decorations are the perfect personalised gift to hang
on the Christmas tree.
Aimed at 3-10 year olds, each decoration has a jingly bell and features names alongside taglines, such as 'Merry Christmas FREDDIE The Greatest Snowman'.
Manufactured from plywood in traditional Christmas colours with five festive characters to choose from - Santa, Reindeer, Snowman, Elf male and Elf female. Simply pull on the beaded coloured string to see the arms and legs 'dance'.
Categories
£0 - £19
Him
Her
The Family
Children
Gift
Home Décor
Christmas & Seasonal
Gift