Crystal Creations Wild Tiger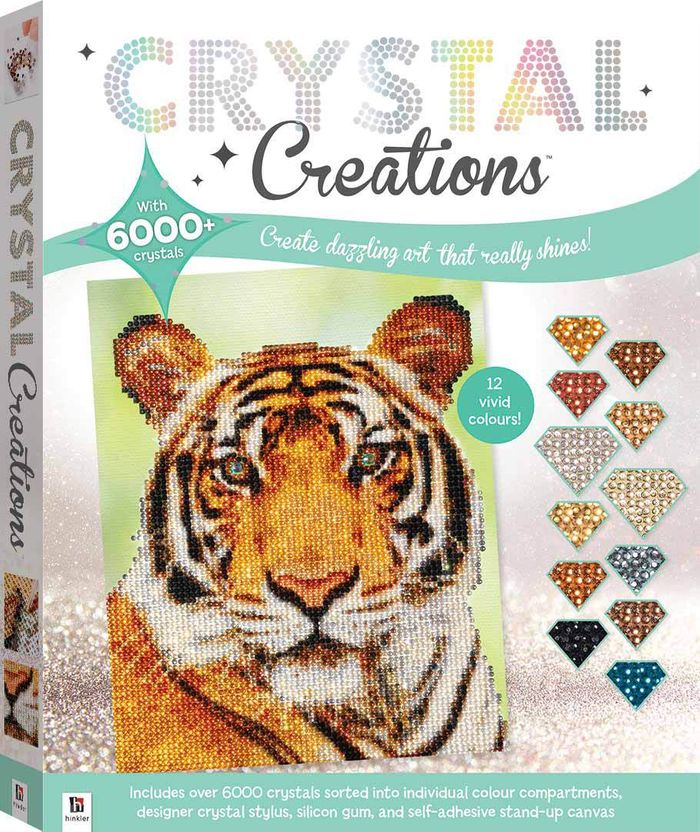 Anyone can let their creativity shine bright like a diamond with this sparkly new kit. Crystal art is the hottest new craft trend sweeping the globe! Super simple and highly rewarding, this addictive art is a fun mix of painting by numbers, cross-stitch and mosaics.
This mindful craft allows you to 'paint' in spectacular metallic hues by placing hundreds of sparkling and matt-finish crystals on to a colour-coded adhesive canvas to create incandescent, shimmering perfection! This majestic on-trend tiger artwork is easy and fun to make and is perfect for framing and displaying!
Key Features:
•Includes a self-adhesive canvas on board that has its own fold-out stand, thousands of crystal gems and a gem applicator with wax. A die-cut window displays the proprietary stylus with 2-sided 3-D gem. With a customisable and re-sealable gem-sorter tray, this fantastic carry-sized craft kit will race from the shelves.
•This is such an easy craft to do and is accessible to everyone. It's effective and looks amazing, it is a delightfully mindful activity, and it is so addictive that it is hugely popular.
•This on-trend series is something that craft consumers want to buy more of and add to their collections. Each image has 12 different shades of crystal.
•Designed for easy use, it includes clear, photographed instructions and a canvas primed to be displayed.
Categories
Him
Her
The Family
Art, Crafts & Hobbies