CONNOISSEURS | Jewellery and Watch Care Essentials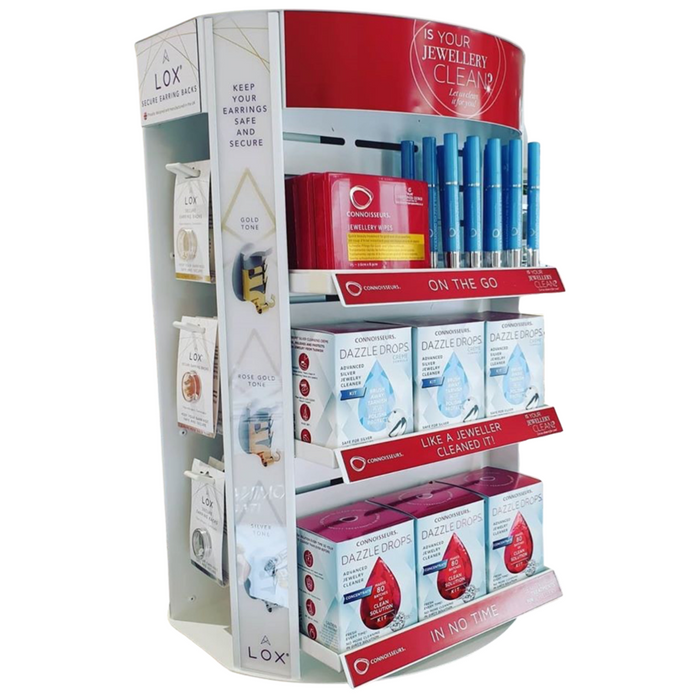 Sign up at the SF and recieve free of charge point of sale.
Connoisseurs is the Gold standard in jewellery and watch care. For generations professional jewellers have been using Connoisseurs products to clean jewellery and watches. Connoisseurs cleaners are formulated to clean every type of Jewellery safely and effectively. Connoisseurs is renowned for its product innovation and has transformed the jewellery care industry with products such as the Jewellery Wipes and Diamond Dazzle Stik. Connoisseurs products are fast, convenient, and effective. Cosmetic-style packaging appeals and perfect for travel.
Brand personalisation available.
Categories
£0 - £19
Him
Her
Couples
The Family
Children
Fine & Bridal Jewellery
Fashion Jewellery
Jewellery Designer
Jewellery creation
Jewellery Services & Solutions
Silver & Pearls
Gift