Clever Pots Drainpipe Pot Holder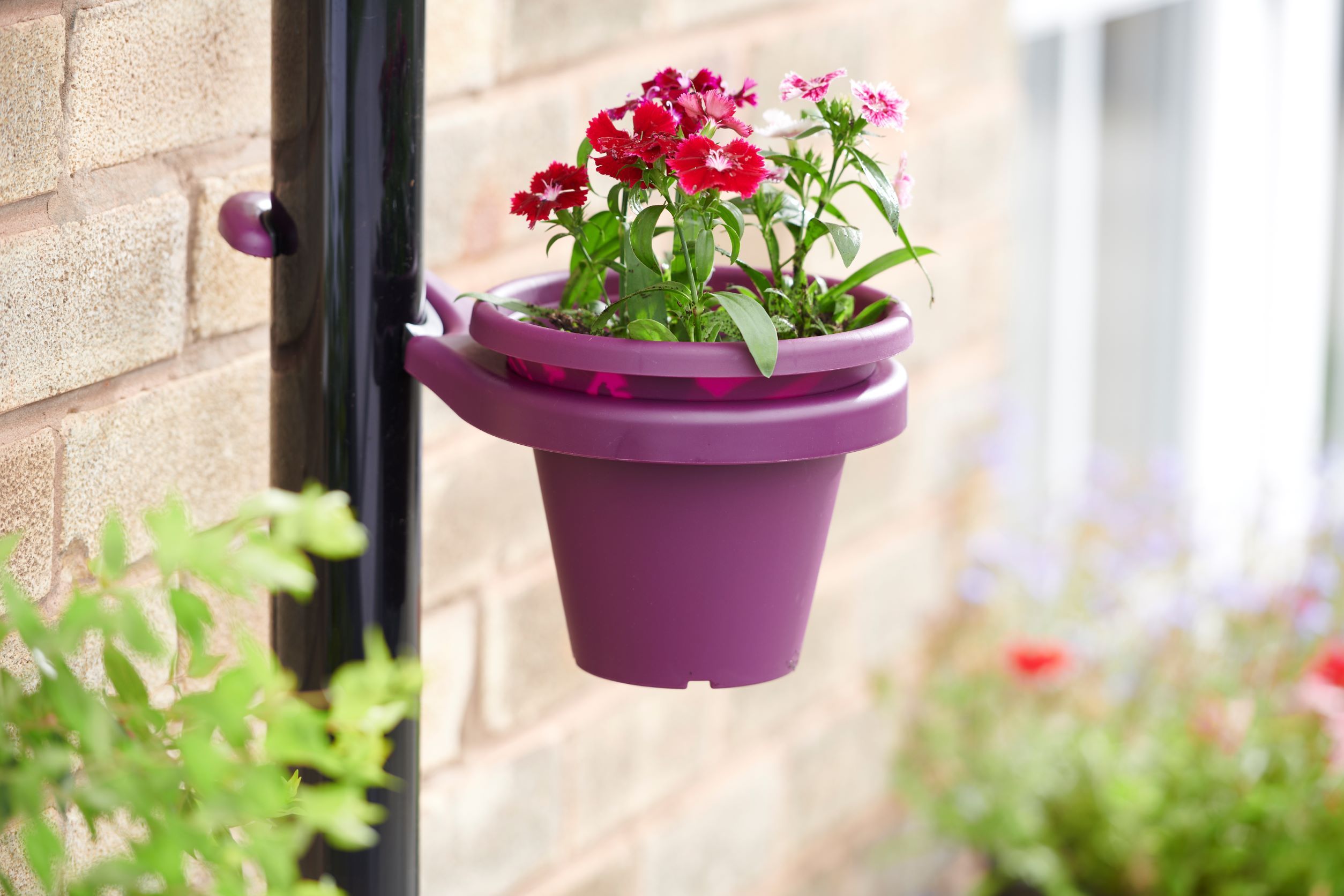 Clever Pots Drainpipe Pot Holders are great for maximising growing space, especially in small gardens and courtyards.
This contemporary pot holder simply attaches to most round drainpipes (68mm) and with a matching plant pot (Clever Pots 20cm Round Pots sold separately), allows you to grow your favourite herbs or flowers right outside your door, no garden needed!
Available in 3 colours, orchid, sage and charcoal, it's easy to brighten up outdoor space.
To be used with Clever Pots 20cm Round Pots
Suitable for plant pots with an external top rim of 20cm diameter, base of 9.5cm diameter and height of 16cm (available to buy separately). Maximum loading capacity: 4kg.
Made of 30% recycled plastic and recyclable.
Categories
£0 - £19
Him
Her
Couples
The Family
Garden Accessories & D'cor
Pots & Planters