Classic White Bone China Olive Range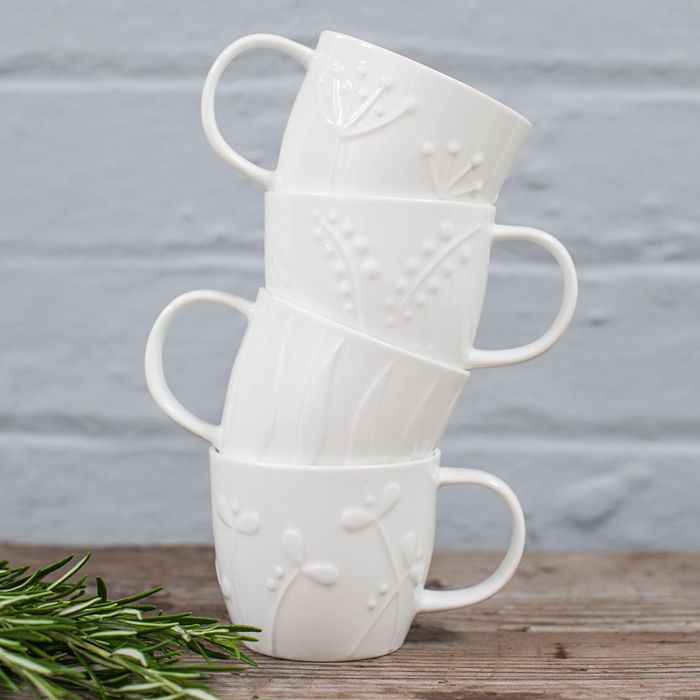 Olive is smaller than a traditional sized mug, and larger than an espresso cup. Perfect for coffee machines and perfect for a small cup of tea.
This design features a delicate 3D floral motifs.
Our bone-china mugs are made the traditional way, starting with liquid clay poured into a mould by hand. The mug then goes through around 20 hand processes, as well as three firings in a kiln before it's ready. Because they're made by hand, our mugs may differ from each other very slightly, which we think adds to their charm and character.
The quality is first rate, just as you would expect from bone china made in England.
Categories
£0 - £19
Gift
Housewares
Tableware, Drinkware & Accessories
Gift
Personalised Gifts