Citrus Humbug Foot Balm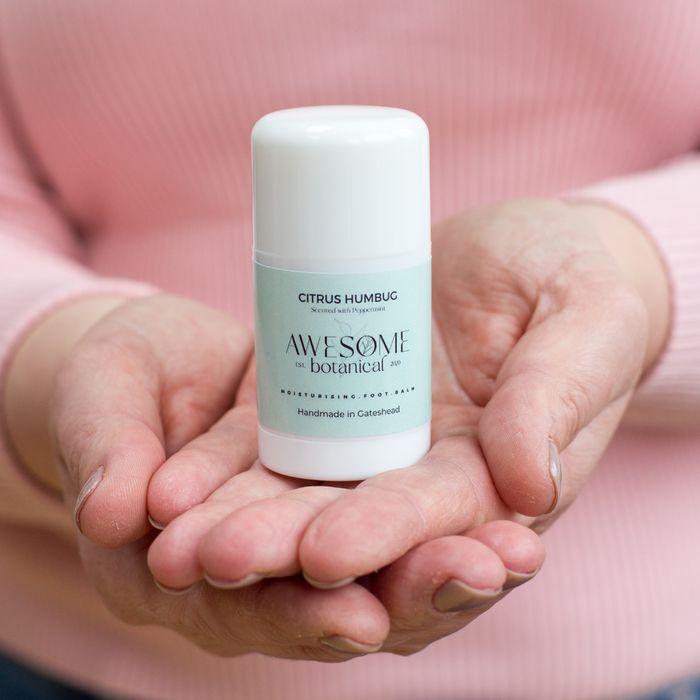 Give your dry cracked heels & feet the TLC they deserve with our Natural Foot Balm.
Our natural foot balm was shortlisted in the 2021 Top Sante UK Body Care Awards, It's a nightly must-have packed with nourishing natural ingredients that you will want to use every night.
Our natural foot balm will bring an intense burst of moisture to your dry cracked heels and feet. Infused with a luxurious blend of Lemon & Peppermint essential oils that will revive and energise your feet. Be sure to add our Natural Foot Balm to your daily self-care routine to soften the skin on your dry cracked heels.
Categories
£0 - £19
£20 - £49
Him
Her
Couples
The Family
Beauty & Wellbeing
Gift
Beauty & Wellbeing