Celebration Crackers - Kraft Christmas Crackers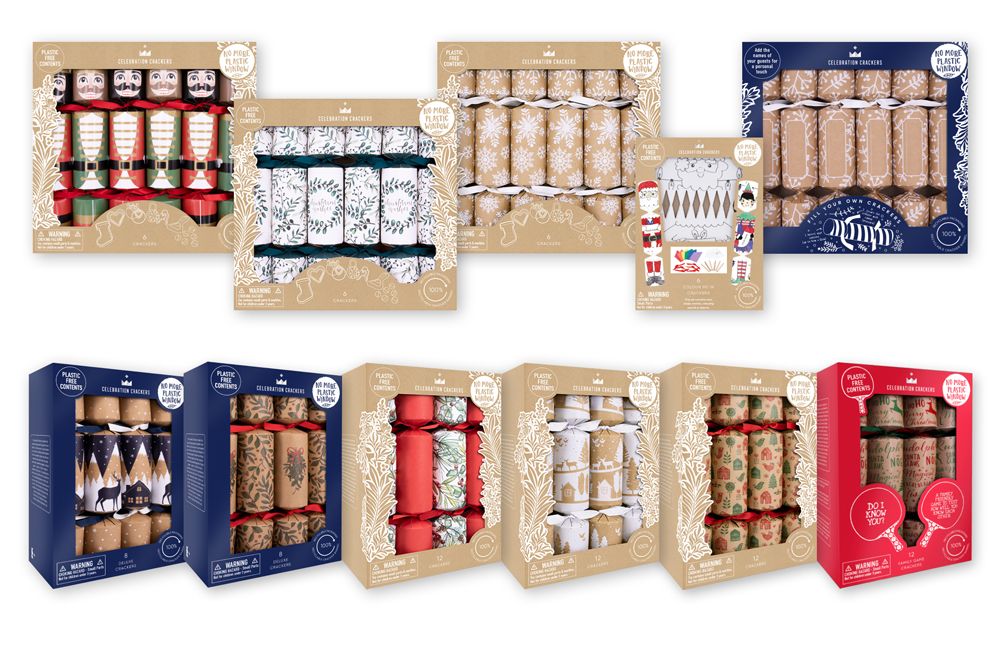 Our new collection of Kraft Christmas Crackers are 100% plastic free and have been designed with sustainability in mind. These FSC Certified Retail Crackers will make a wonderful addition to any Christmas display. With a variety of colours, designs and delicate features on the packaging these will certainly stand out to the eco-conscious customer.
Apart from a dedicated Kraft range in our Brochure we have also included a Kraft option in all ranges of our Brochure to ensure this is accessible and affordable to all.
For the second year running, we have carefully selected the gifts we use to fill our Crackers, opting for resuable products only.
Categories
Him
Her
Couples
The Family
Children
£0 - £19