Botanical Hair Care (NEW)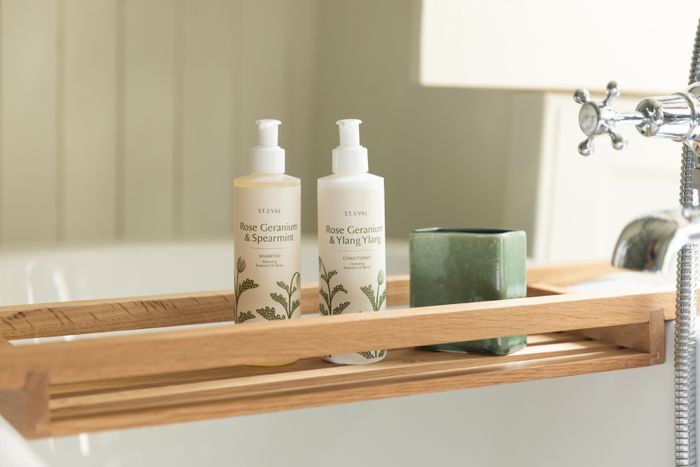 Envisioned to capture the herbal healing of wild Cornwall, our Botanical collection is crafted naturally to protect and soothe against the elements, nourishing body and soul.
Gentle and balancing, this soothing combination of Rose Geranium, Ylang Ylang and Spearmint will transform your hair care routine. Made with natural ingredients and pure plant extracts to leave your hair clean and beautifully fragranced, the shampoo gently cleanses with notes of grapefruit and lavender, while the conditioner hydrates hair, with organic shea butter, coconut oil, and aloe vera leaving hair nourished and restored.
Perfect to help create a haven of peace and calm, our Botanical collection is suitable for vegans, paraben-free and leaping bunny certified. Plus, both the bottle and labels are 100% recyclable.
We're delighted to welcome our new Rose Geranium & Ylang Ylang Conditioner to our Botanical Collection, available in early 2023.
Categories
£0 - £19
Him
Her
Couples
The Family
Beauty & Wellbeing
Gift
Hair Products
Shampoo & Conditioner
Gift