Booze & Baccy Grooming Survival Kit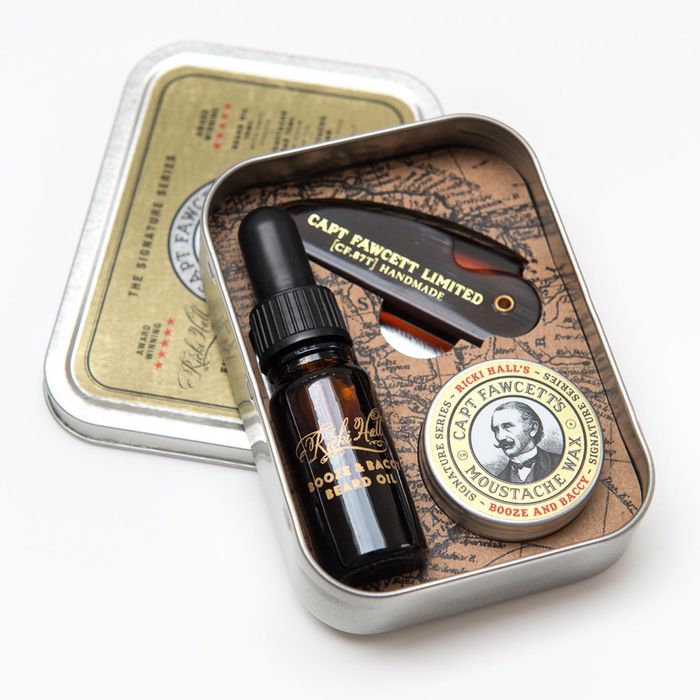 Captain Fawcett is delighted to have collaborated with the World renowned Dandy & Gentleman about town Mr Ricki Hall to assemble this extremely useful 'Booze & Baccy' Beard & Moustache Survival Kit.
Cunningly concealed in a 2oz metal tobacco tin you will find Beard Oil, Moustache Wax and a rather splendid Moustache Comb. Whether you are navigating the urban jungles of London or Birmingham or, for that matter, wading waist deep through a Floridian swamp these handy grooming tools are just the ticket, ensuring that you will look your most dapper at all times.
Carry On.
Categories
£0 - £19
£20 - £49
£50 - £99
£100 - £249
Him
Perfume
Shampoo & Conditioner
Male Grooming
Skin Care
Toiletries