Batman 1966 - Deluxe Box Set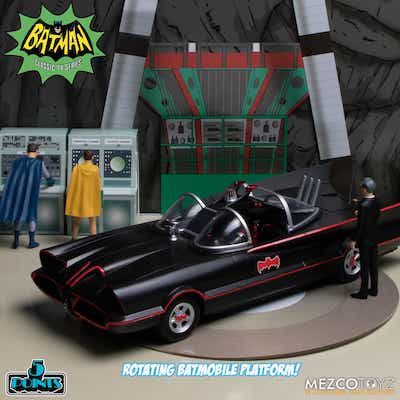 5 Points Batman (1966): Deluxe Boxed Set
5 Points present - Batman (1966): Deluxe Boxed Set, inspired by the 1960s live-action television series.
Holy Ultimate Bat-Set! Are you a Batman fan? Do you have a nostalgic love for the 1966 Batman TV show? Is collecting Batman stuff your thing? Then check out this deluxe boxed set! 
This deluxe boxed set features a whopping 7 figures all with interchangeable heads and accessories, the Batmobile, and the Batcave/Wayne Manor diorama!
Categories
£100 - £249
Him
Her
Couples
The Family