Bamboo Crew Smash Pots - eco-friendly money jars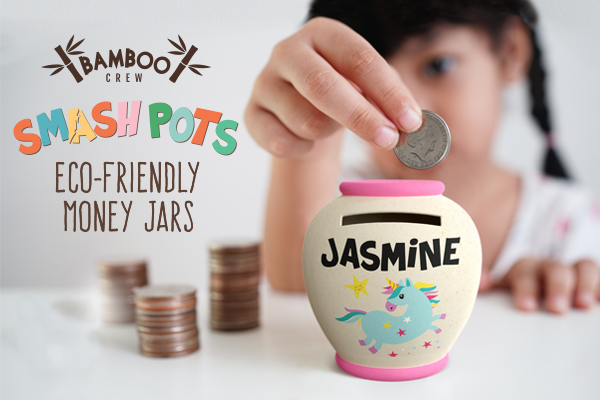 Smash Pot Money Jars are the third product in the successful Bamboo Crew range and are a fun and eco-friendly way to save.
Each single-use Smash Pot is available in two sizes and is made from sustainable bamboo material, encouraging saving due to the eye-catching designs (you just won't want to smash them straight away). When full, safely break the pot to access the savings and then bury the broken pieces in a place on a compost heap.
The front of each pot features either a name or title above a colourful character image and the reverse has the text SAVE SMASH SPEND.
Packaged in a recyclable & biodegradable kraft board, these cute money jars make the ideal gift for saving savvy kids.
Categories
£0 - £19
Him
Her
The Family
Children
Gift
Kids, Toys & Play
Everyday Products
Gift