100% Linen Packable Sunhat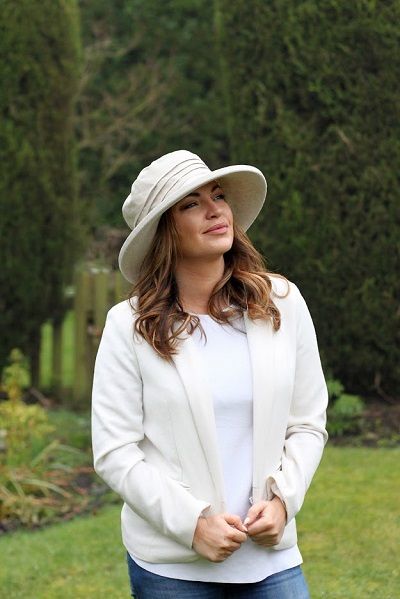 One of our best selling sun hats.
Has a wide brim and has boning inside rim to keep its shape when packed into a suitcase.
Made from 100% natural linen with a cotton lining which is very important in hat wearing in the summer as it is breathable and does not stop the flow of air. So keeping cool and the sun away from your face.
Come in 6 colours- Pale Grey/ Pink/Natural/ Dark Biege/Ochre and Ivory.