19 Nov 2021
Xootz - Ride-Ons – Fun Without Boundaries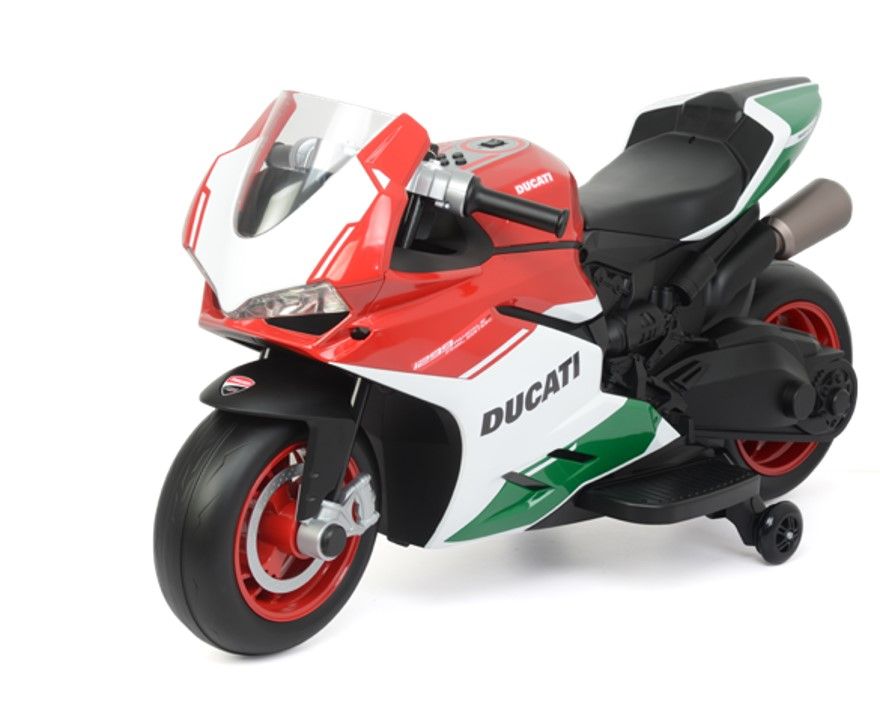 Wilton Bradley have been creating a real buzz around their new Xootz Ride-On toy range.. and are working with the best factories to create Officially Licensed products that are exclusive to them in the UK, working closely with their customers to provide them a competitive advantage.
Xootz - Ducati Panigale 1299RR
Kids can make dad jealous with the Xootz Ducati Panigale 1299RR Electric Ride-On Motorbike.
With a rechargeable 12V battery, realistic engine sound and working front light, this ride-on has real presence.
It has a slow start function, 3-speed drive and reverse gear so little ones can practice their driving in the ultimate driving machine.
Parents don't need to worry as this bike has Stabilisers for balance.
Climb on board and notice the Dashboard displayer and MP3 player. Beneath the bonnet is a rechargeable 12V battery.
Features
Officially licensed product - DUCATI Panigale 1299R
Key-start & slow start function
With engine sound
Stabiliser for balance
Foot accelerator
Dashboard displayer
Front light switch
Music button
Specifications
Age: 3-7years
Max user weight: 66lbs
Product size: L120cm x W47cm x H64cm