20 Jan 2022
VaporLinQ Launches Five New Products at the Spring Fair 2022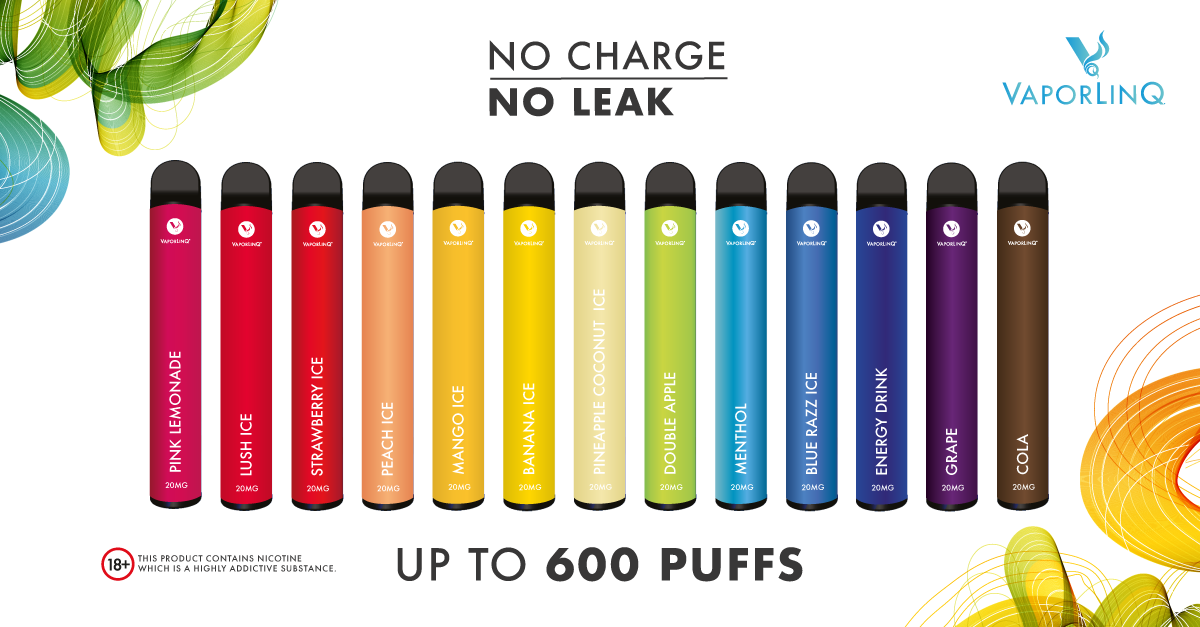 VaporLinQ aims to offer a viable, better alternative to traditional smoking by introducing a complete range of high-end vaporisers and premium e-liquids. The company's unique portfolio of exceptional e-liquids and devices are manufactured in the UK and sold across the UK, Ireland and mainland Europe.
The VaporLinQ brand was founded in the Netherlands in 2015 and quickly became a market leader. As a part of Superior E-Liquids strategic approach to breaking into the mainland European market VaporLinQ was acquired in 2019 and has since gone on to be nationally listed in 9 European countries. VaporLinQ is now a part of the Superior E-Liquids and Apache Vape network and works closely with their distribution partner PMS International. In addition, they have multiple retail partners including Spar, Poundland, EuroGiant, and B&M Bargains. These partnerships enable VaporLinQ to expand it's reach internationally and maintain exponential growth.
This year they will be showcasing five new products:

VaporLinQ Puff Bars have been flying off the shelves of partnered retailers as well as the vaporlinq.com website. This convenient product requires no charge, is guaranteed not to leak, lasts for up to 600 puffs, and curbs cravings for longer with 20mg nicotine and 2% nic salts. This product now comes in 13 appetising flavours.

VaporLinQ Blasts nicotine pouches are a modern, tobacco-free nicotine experience. Each container offers 20 pouches with 8mg or 16mg of nic salts that are placed under the lip and last for up to 60 minutes. With no smoke or vapor, users can enjoy this product anywhere in any of the five delicious flavours.
VaporLinQ Puff Pods have a unique honeycomb ceramic coil that provides users with an incredibly smooth and fresh vapor. These devices are paired with prefilled pods that come in 13 flavours of 20mg nic salts and offer a more environmentally friendly alternative to the current disposable craze. This device also has a 1100mAh battery for fast USB charging.
VaporLinQ Pro Pods have the same convenient design as the Puff Pods, but they offer more options in nicotine strength. The prefilled pods are available in 6, 12 and 18mg for conventional vaping needs. This allows users to gradually reduce their nicotine intake and act as a nicotine replacement therapy tool.
VaporLinQ's line of high-end e-liquids are offered in various flavours and strengths, allowing their customers to find the perfect combination. All of their e-liquid products are fully TPD compliant, giving customers total peace of mind.
VaporLinQ's goal is to provide premium vape products at discounted prices. Visit vaporlinq.com to learn more.