ULSTER WEAVERS REVEALS NEW-LOOK KITCHEN TEXTILES AND TABLE LINEN RANGES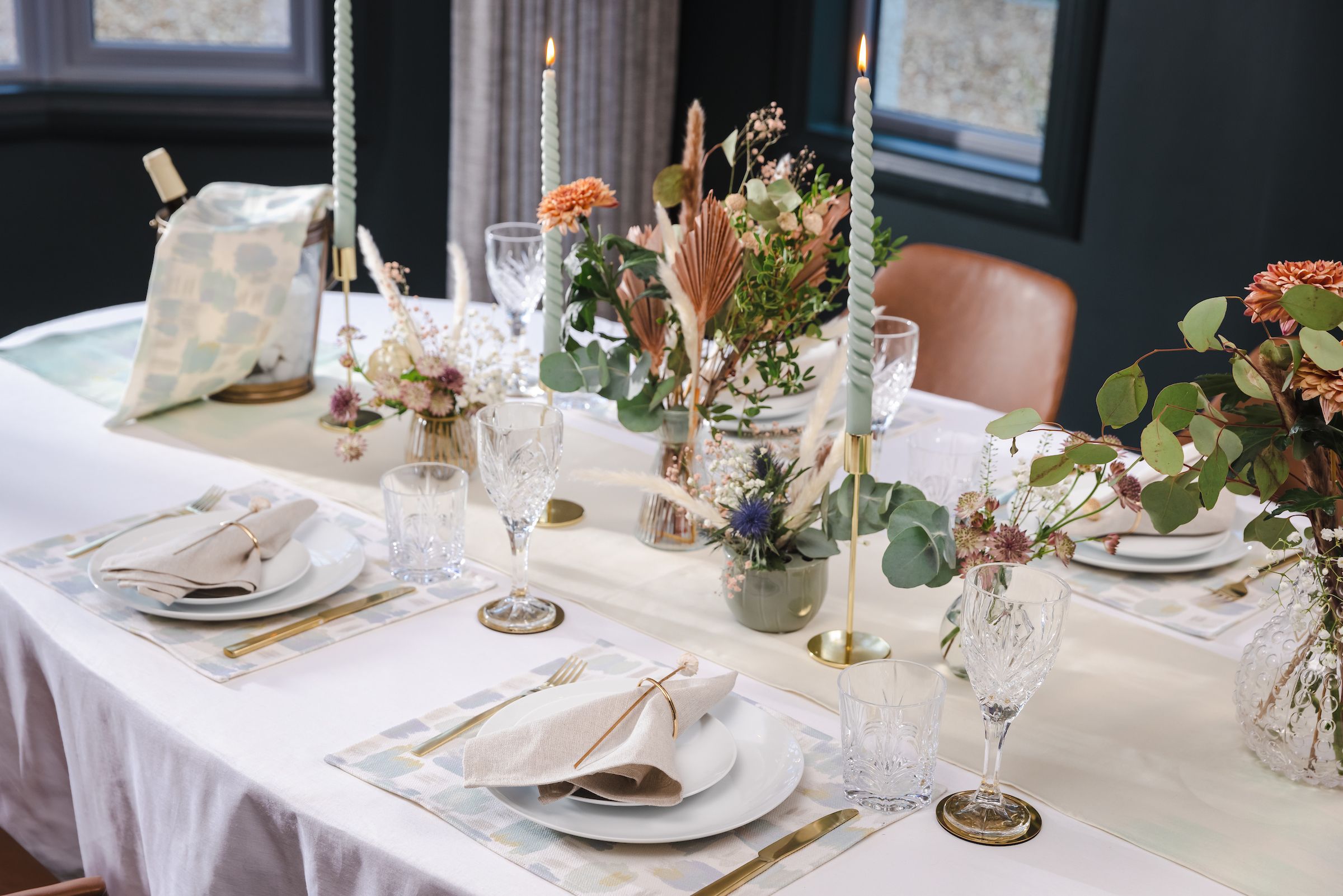 Ulster Weavers, the 140-year-old textile manufacturer from Northern Ireland, has revealed its new-look kitchen textile and table linen ranges in advance of its appearance at this year's Spring Fair.
A leading supplier of kitchen textiles on the global market, Ulster Weavers is expanding its range with a collection of new designs inspired by the landscapes of Northern Ireland. The new collections connect people and places, blending the contemporary and rustic, appealing to millennial homemakers across the globe.
Tablescaping is a new introduction to the collection and sees a range of linen placemats, napkins and table runners, designed and handcrafted locally in Northern Ireland.
Also new is a range of eco-friendly linen cloths. These long-lasting polishing and cleaning cloths offer a sustainable way to clean the home or wash dishes. Thanks to the hollow fibres found in linen, they are fast-drying, extremely absorbent and lint-free. Machine washable, they last much longer than sponges or single-use kitchen towel and contain no plastics.
Proving to be one of the most popular kitchen trends this year, sustainable living is a core feature of Ulster Weavers' new kitchen textiles, cleaning cloths and tablescaping ranges.
Annie David, Head of Innovation at Ulster Weavers, said: "Our new eco-friendly kitchen textiles and table linens combine traditional craftsmanship and heritage with the latest trends. These products are designed to support the conscious consumer to live their life more sustainably. They reconnect us with nature through their authentic materials and earthy tones, but brave pattern-making also helps to bring out individual personality and accentuate the kitchen space."
Marking a period of change and renewal for the brand, Ulster Weavers' new collections will be launched alongside its soon-to-be-revealed home furnishings range at Spring Fair 6-9 February, Hall 6, Stand 6D10.
For further information about Ulster Weavers, visit: ulsterweavers.com.