01 Jan 2022
That's all folks! Enesco launches exclusive Looney Tunes by Britto collection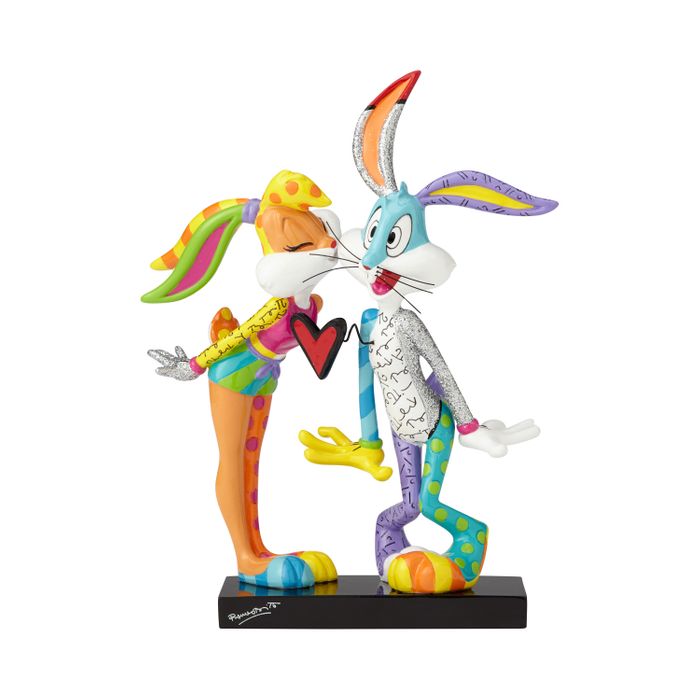 Contemporary gift supplier, Enesco, is thrilled to announce the launch of a brilliant brand-new licensed collection with Warner Bros and world-acclaimed pop artist, Romero Britto, that will bring the fresh, fun and frenetic world of the Looney Tunes to life in a way that fans of the franchise have never seen before.
The irreverent personas of the Looney Tunes pushed the limits of humour mixed with high energy during the creation of the animated shorts between 1930 and 1969, producing to this day some of pop culture's most iconic, identifiable and likeable characters of all times.
Now this exclusive collection to Enesco pairs the Looney Tunes with today's most sought-after contemporary artist - Romero Britto. An international pop art sensation, he has interpreted some of the world's favourite Looney Tunes characters - including Sylvester, Tweety and of course, the iconic Bugs Bunny - into figurines through his signature style.
A hero piece of the collection is set to be Lola Kissing Bugs Bunny Figurine. Featuring the dynamic duo, Lola can be seen planting a peck on Bug's cheeky, making his eyes pop with pleasure and his heart quite literally pound out of his chest. Using Britto's signature style of bright colours including vibrant shades of green, yellow and blue to name but a few, paired with accents of silver sparkles and contrasting patterns of spots, stripes and squiggles, the Lola Kissing Bugs Bunny Figurine along with all of the other brand-new and exclusive figurines in this Looney Tunes by Britto collection are sure to be a hit.
All items are presented in a branded gift box featuring the artworks of Romero Britto, there's nothing more to say other than this collection is available to pre-order from Enesco today – that's all folks!
www.enesco.co.uk
uksales@enesco.co.uk
For further information please contact helen.cottrill@enesco.co.uk