02 Jan 2023
T&G Chateau Natural Oak Boards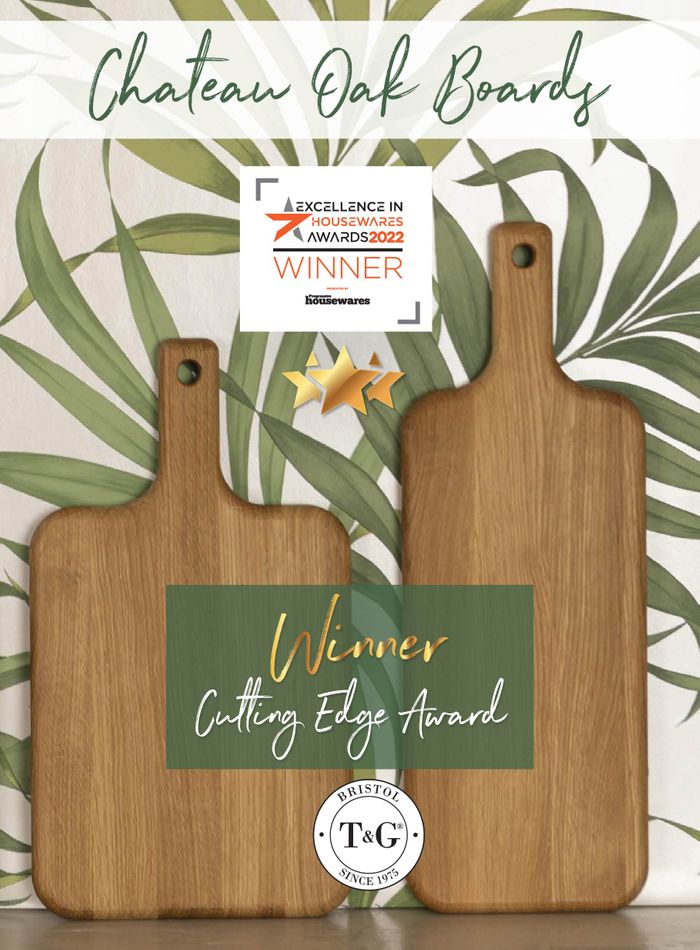 Award winning natural Chateau oak boards.
Discover our stylish and practical award winning Chateau chopping boards made from natural oak wood.
The wood's natural beauty makes these boards ideal for food preparation as chopping boards, they are perfectly sized for all sorts of everyday kitchen tasks. This Chateau style is also perfect for serving bread, antipasto or cheese, choose from two sizes and shapes for a stylish addition to the kitchen and home.
These Chateau serving and preparation boards are crafted from a natural material, cared for and looked after these boards will age beautifully. Oil your boards regularly using a quality mineral oil to enhance their appearance.