Take spring cleaning outside with Ewbank's outdoor product range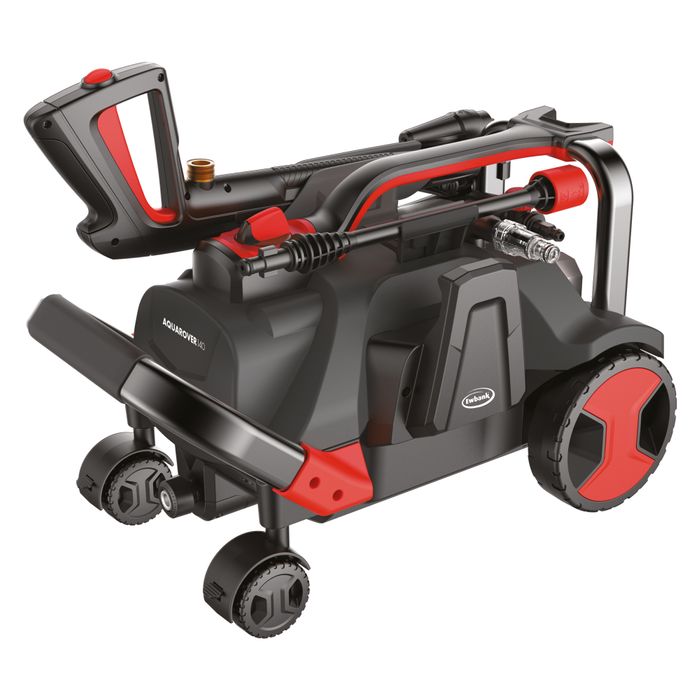 With garden spaces increasingly becoming an extension of our homes, demonstrated by outdoor furniture and décor sales rising over UK lockdown periods, British heritage brand Ewbank has launched its outdoor cleaning range.
Expanding its 140 years of experience in home cleaning appliances, Ewbank's WDV15 wet and dry vacuum cleaner and AQUAROVER140 high pressure washer will revolutionise cleaning gardens for UK consumers.
Deep cleaning for spring will likely involve a general wash down of patio, stone slabs, fencing, garden furniture, outdoor toys and decking. This can all be achieved with the AQUAROVER140, a versatile high-pressure product with 4 wheels and easy manoeuvrability which follows you around as you clean, making outdoor spring cleaning a breeze.
Clean the car on your drive once you've finished pressure washing the garden chairs by using the AQUAROVER140's fixed brush attachment, built in detergent tank and adjustable spray nozzle.
Any sitting water left after cleaning can be vacuumed off the decking and patio with the WDV15 and its impressive 15 litre capacity including 8 litres of wet capacity.
Outdoor entertaining space can be just as tidy as indoors by vacuuming artificial grass with the WDV15, removing any leaves or debris as well as clearing any waterlogged areas.
Once you've finished vacuuming in the garage or work shed, simply swap the filter in a matter of seconds to vacuum out hot tubs and paddling pools; getting them ready for spring use with the WDV15's foam filter specifically designed for larger volumes of liquid pick-up.
Saving yourself time and effort by combining the ease of Ewbank's outdoor products, the garden will soon be ready for coffee on the patio, early spring barbecues, and welcoming the spring sunshine.
For availability of the AQUAROVER140 high pressure washer, £199.99 and the WDV15 wet and dry vacuum cleaner, £99.99, visit www.ewbank.co.uk