Tache Secure Licensing Deal with Unilever for New Greeting Card Range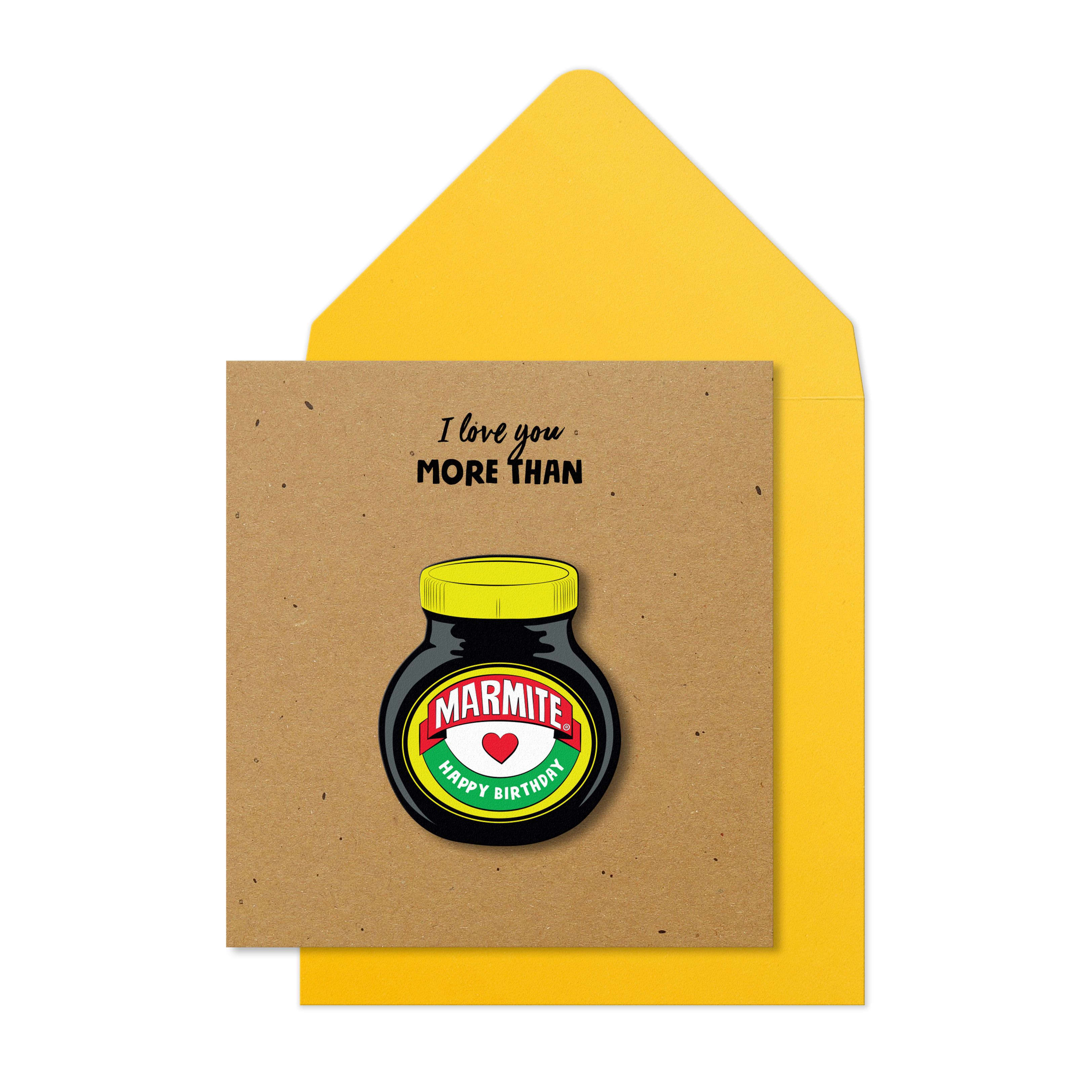 Award-winning publisher, Tache set to release new greeting cards range, Famous Foods, in 2022.
Dorset based greeting card publisher, Tache has secured a licencing agreement with British consumer goods company, Unilever. The contract sees some very familiar and well-loved household brands being brought to life for a new greeting card range, and includes Marmite, Bovril, Colman's Mustard, Pot Noodle and Wall's ice cream.
Tache has developed the brand-new range, Famous Foods which features a total of 23 light-hearted and tongue-in-cheek designs for everyday occasions such as birthdays and graduation, as well as Valentine's Day. Using the products to create the handmade 3D cards, the publisher's design style brings their unmistakable sense of fun to the collection.
Of the new range, Tache Co-Founder Pennie Bryant said, "We're so excited to be working in collaboration with Unilever on our new range. Not only are these classic British brands everyone knows and loves, but it was also a lot of fun to develop each brand 'character' and bring them to life in a Tache way. We can't wait to see our customers' reactions to them!"
The range will be available via Tache.co.uk as well as other online platforms and retailers in 2022.