07 Jan 2022
Spinning Poodle Games Director Roger Coleman explains switch from IT to card games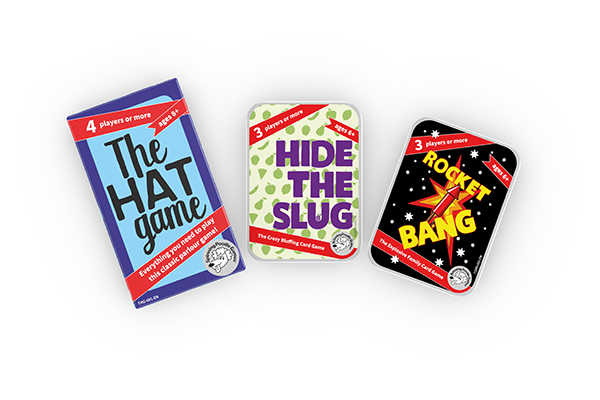 Godalming UK: Spinning Poodle Games Director Roger Coleman has worked as an employee, consultant and IT business owner for more than 30 years but his latest venture is very low tech - the old fashioned game company Spinning Poodle Games.
Instead of building systems to keep businesses online, Roger Coleman is now trying to get people off their screens and enjoying more traditional types of entertainment.
Director Roger Coleman explains: "Although I love IT, and still do a lot of work with IT systems, I wanted to start doing something much more low-tech as I come towards the twilight of my career! Before I fell into IT, my first love was product design - that's what I studied at University. So I thought it would be fun to start a new venture getting back to my roots, and what could be more fun than designing games."
"It's my feeling that these days people work too hard, they are often too busy and they forget to find the time to kick back and have fun. At Spinning Poodle Games, we are keen to get people off their screens and playing old fashioned games together. We have created a range of fun and exciting family games, loosely based on old classics but with a modern twist. It's our hope that we can get the world laughing and playing together and basically cheer everyone up a bit."
Spinning Poodle Games' range includes classic parlour game The Hat Game, card games Rocket Bang and Hide the Slug and ranges of classic playing cards and greeting card kits.
Roger Coleman explains "I've had many meals in restaurants where the family at the next table are all looking at their phones, or where the kids have ipads and headphones on to keep them quiet. To be honest I've been guilty of this myself. However some of the happiest, most fun times I've had have been sitting around a table after a meal, chatting, playing and laughing with my friends and family. I'm hoping our products will help people rediscover this type of low-tech entertainment."
Contact Details
Spinning Poodle Limited
First Floor Offices,
36 Bridge Street,
Godalming,
Surrey,
GU7 1HP
Tel: 0330 222 0318
hello@spinningpoodle.com
https://www.spinningpoodlegames.com/