27 Jan 2023
Celtic Lands 2023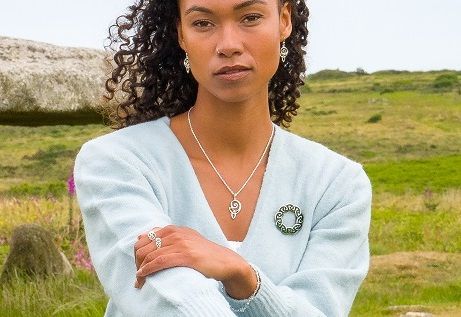 Sea Gems, Cornwall, is an established family run jewellery and gift company with nearly 40 years' design heritage and is launching brand new and exciting collections. Beautifully presented, high quality and original silver jewellery for boutiques, gift shops and jewellers who are looking for something different at affordable prices.
Designed in Cornwall, we have created unique silver jewellery and gift collections that capture the essence of our iconic landscape, nature, wildlife, and heritage.
The "Celtic Lands" silver collection evokes and celebrates our rich heritage with timeless motifs and elaborate knot work. New designs give a fresh look and feel to the already successful brand.
Our "Silver Origins" boutique jewellery brand features contemporary handcrafted 925 sterling silver, combining high polished and textured surfaces together with gold vermeil or semi – precious stones enhancing the beauty and story of each piece. Inspired by our roots here in Cornwall, you will discover striking organic designs. The intricate beachcomber range, delicate botanical, wildlife, and oceanic inspired designs as well as fun, whimsical motifs that celebrate moments of love and life.
The art of fine enamelling, with its fusion of vibrant colours creates truly unique jewellery and gifts in our Mackintosh, Celtic and nature ranges, with every piece individually handcrafted and kiln fired. Inspired gift ranges include pens, bookmarks, compact mirrors, pillboxes, and scarf- rings.
We are one of the most well established and innovative suppliers to the jewellery and gift trade. Exclusively designed in Cornwall with beautiful packaging and POS available, easy online ordering with friendly customer support.