14 Dec 2021
Scrub Daddy Launch New Soap Dispenser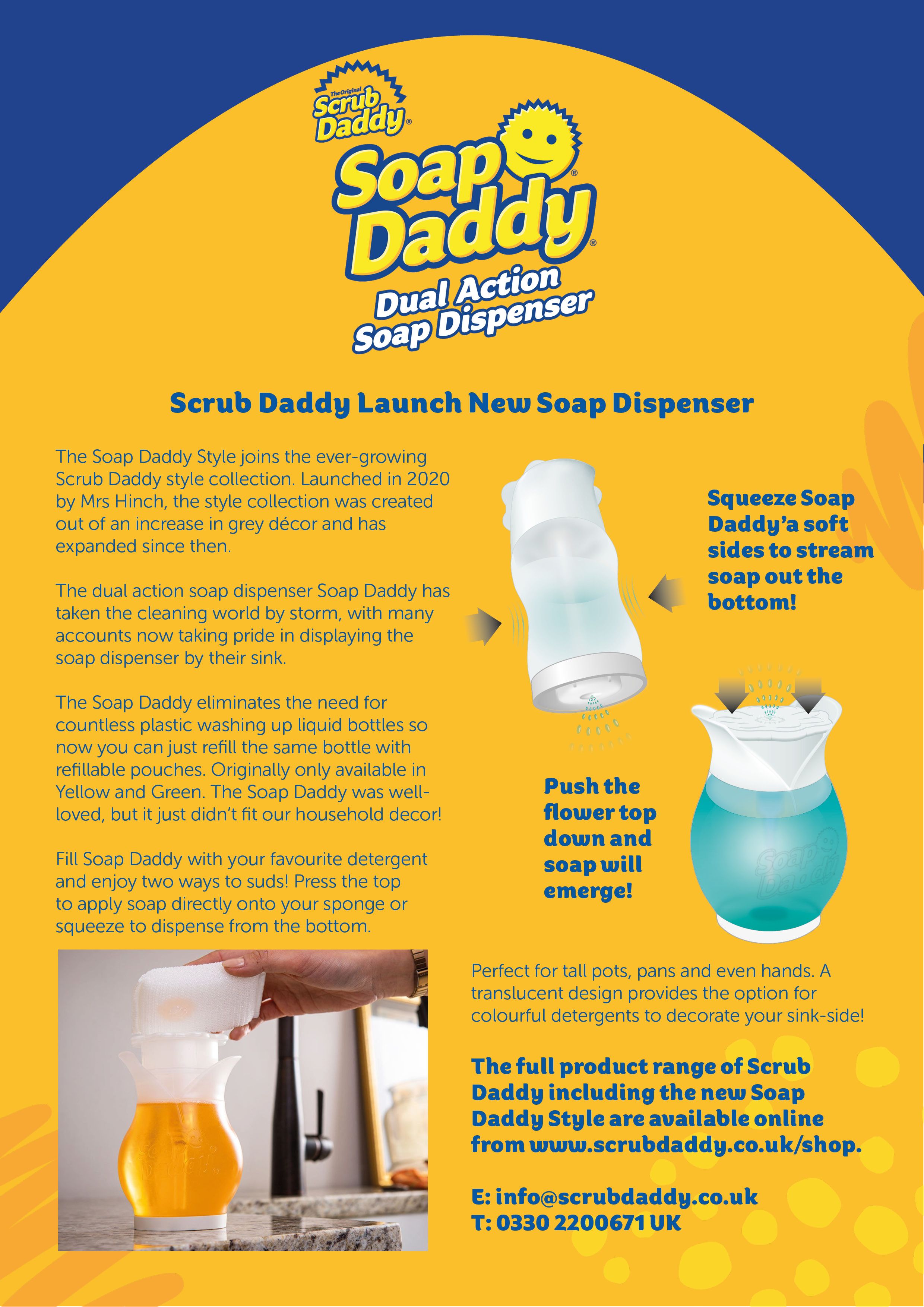 The Soap Daddy Style joins the ever-growing Scrub Daddy style collection. Launched in 2020 by Mrs Hinch, the style collection was created out of an increase in grey décor and has expanded since then.
The dual action soap dispenser Soap Daddy has taken the cleaning world by storm, with many accounts now taking pride in displaying the soap dispenser by their sink.
The Soap Daddy eliminates the need for countless plastic washing up liquid bottles so now you can just refill the same bottle with refillable pouches. Originally only available in Yellow and Green. The Soap Daddy was well-loved, but it just didn't fit our household decor!
Fill Soap Daddy with your favourite detergent and enjoy two ways to suds! Press the top to apply soap directly onto your sponge or squeeze to dispense from the bottom.
Perfect for tall pots, pans and even hands. A translucent design provides the option for colourful detergents to decorate your sink-side!
The full product range of Scrub Daddy including the new Soap Daddy Style are available online from www.scrubdaddy.co.uk/shop.
E: info@scrubdaddy.co.uk
T: 0330 2200671 UK