26 Jan 2023
The Pop-Up Chess Set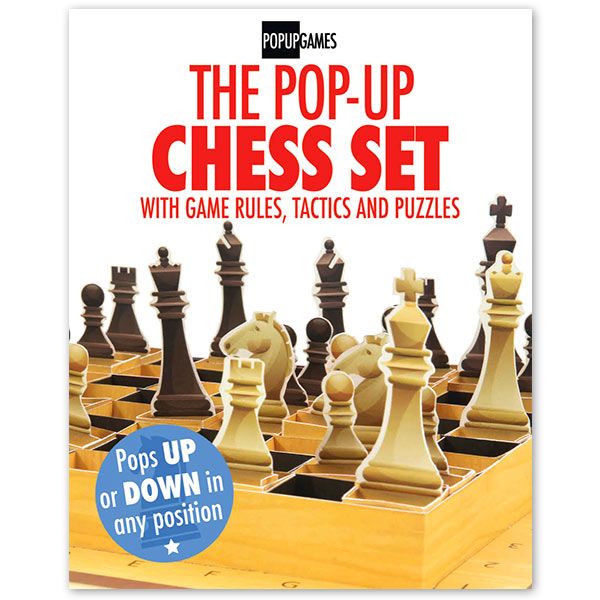 It is not often that a Dragon asks for LESS equity than whas has been initially offered!
The Pop-Up Chess Set has received some excellent coverage.
It has recevied local and national coverage with pieces in the Metro, Independent, and more.
"Bloody brilliant"… "blown away"… "exceptional" Peter Jones
"if you get this response here, you'll get this response out there in the market"- Deborah Meaden
Memorably featured on the popular BBC show Dragon's Den the entirely unique Pop-up chess Set can be opened or clsoed in any position. To pause a game simply close the board; to resume, open the board and the pieces will pop up in the same position as left.
It is fully recyclable with no plastic.
The pop-Up chess Set is designed by celebrated paper engineer David Hawcock. David has created many successful pop-up books including 'Leonardo da Vinci Journal of Inventions'.