07 Jan 2022
NEW! NEW! NEW! DOOR KNOCKERS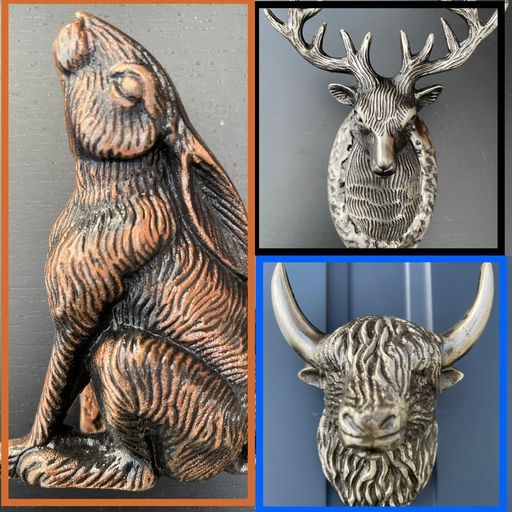 A first time showing at the Spring Fair for Dreamair with our Casas Door Furniture® range of beautiful door knockers.
Designed by Dreamair in the UK. Manufactured to a very high quality cast iron with a powder coated finish. Three new designs:
Our emotive moongazing hare
Our magnificent highland stag door knocker
Our exceedingly cute highland cow
A lovely way to update your front door and a wonderful housewarming and wedding gift idea.