25 Nov 2021
New lines launching – taking the heatable market by storm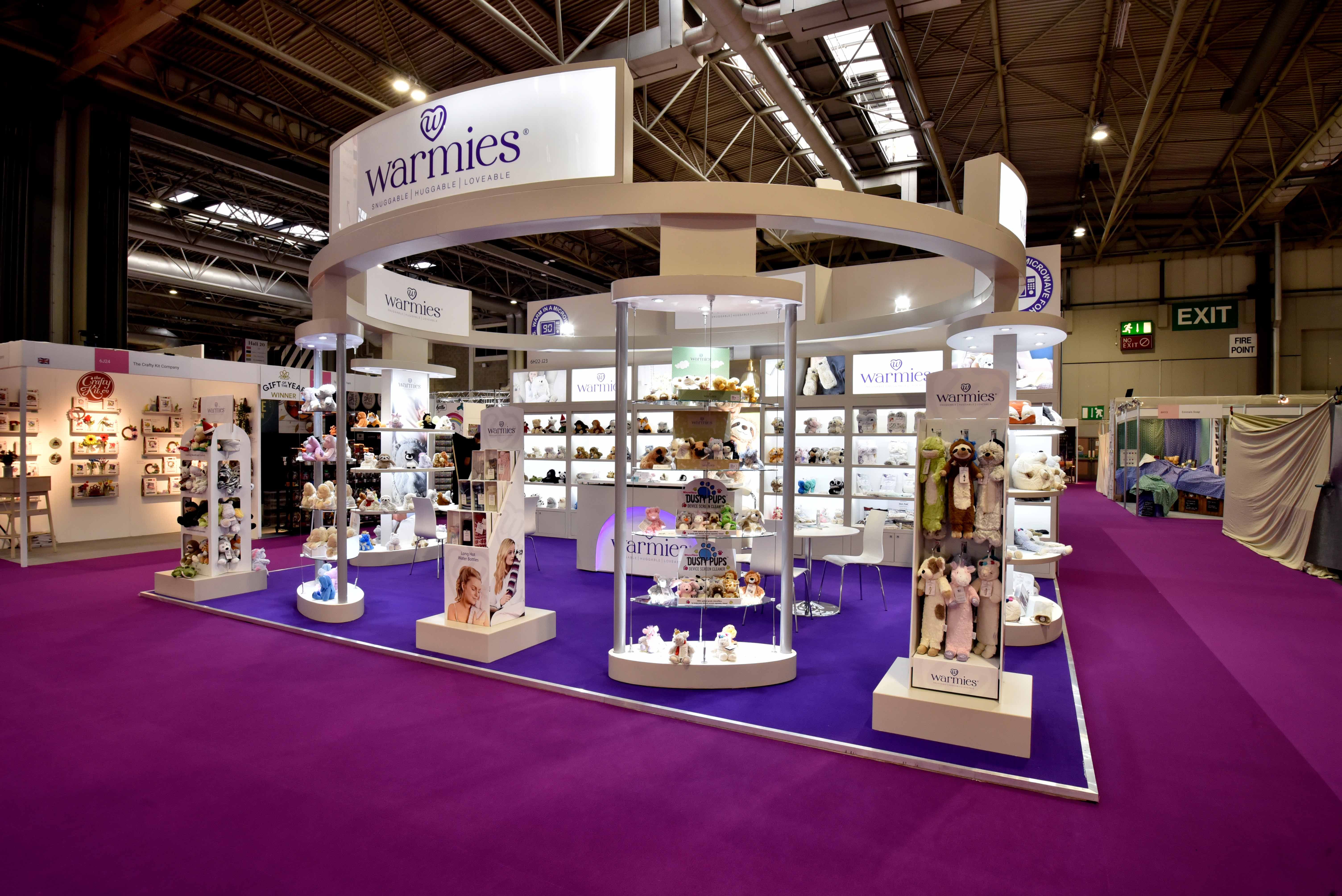 2021 saw the return of our treasured Trade Shows and we are incredibly excited to be continuing this into 2022; welcoming both new and familiar faces to our stand. Our 2022 exhibition will showcase the release of four new collections, along with our ever-popular core lines.
2022 will see the official release of four new Warmies® Ranges, including 'The Luxury Range', which is made up of Luxury Boots, Slippers, Bottles and Neck Wraps. The soft-touch, opulent faux-fur takes comfort to new heights and gives luxury a new meaning. The entire collection will be available in three new attractive colourways; Charcoal, Latte and Steel Grey. This is the perfect range if you're looking to treat someone special or if you've decided the time is now to invest in self-care.
Alongside the Luxury Range, we are welcoming Warmies® 'My First' collection. This range is aimed at new babies and very young children, designed to be their first soft toy; but equally can be enjoyed by any age. This six-toy collection is comprised of a Donkey, Elephant, Hippo, Pig, Puppy and Sloth, and offers a super soft-touch corduroy, also benefitting from silky smooth assets – perfect for your little one's sensory learning.
Warmies® 'Sentiments Bears' will also be launching this year. Our four-piece collection offers sentiments messages of 'Congratulations', 'Happy Birthday', 'I Love You' and 'New Baby'. These heatable furry friends are the perfect gift for your nearest and dearest when celebrating special occasions, and also feature the signature Lavender Scent to make them even more luxurious.
If three new collections weren't enough, we­'ll also be launching a whole new range of the original Warmies® product; the HotPak® – but this time, we've made it luxury. With 12 beautiful new designs to choose from, including our signature Lavender along with Woodland and Polka Dot; there's something for everyone. The new designs come with a fleeced back for extra comfort and added softness, offering you all the benefits of the original HotPak® and more.
As well as these exciting new collections, we have recently launched 16 new Large 13" Soft Toy designs, including a Dalmatian, Snow Leopard and Gorilla. We have also designed a 20-piece collection of 9" Junior Soft Toys comprising of a Baby Penguin, Brown Sloth and Highland Cow to name a few. Both lines have been incredibly popular with our audiences thus far; particularly the Brown Sloth which has instantly made its way to the top of our Best Sellers list.
Warmies® have also invested in a bespoke 48m² eye-catching stand that we are incredibly excited to unveil at the show. This has been carefully designed with the customer in mind and perfectly depicts our core values, whilst displaying our products in what we think is the perfect fit for our brand. Be sure to stop by and let us know what you think about the new design!
Our friendly Sales Team will be located in Hall 5, Stand 5D34-5E35 at the Spring Fair and can't wait to welcome you and showcase the extensive and loved collections, along with the new ranges.
If you have any queries in the meantime, please contact the Sales Team on 01933 679 777, e-mail us at sales@warmies.co.uk, or visit our website: www.warmies.co.uk.
Warmies Press Contact
Amelia Fordham
amelia@warmies.co.uk
01933 679 777