02 Feb 2022
NEW GIFTING LINES ADDED TO 'NATIONAL TRUST MADE BY BURGON & BALL' RANGE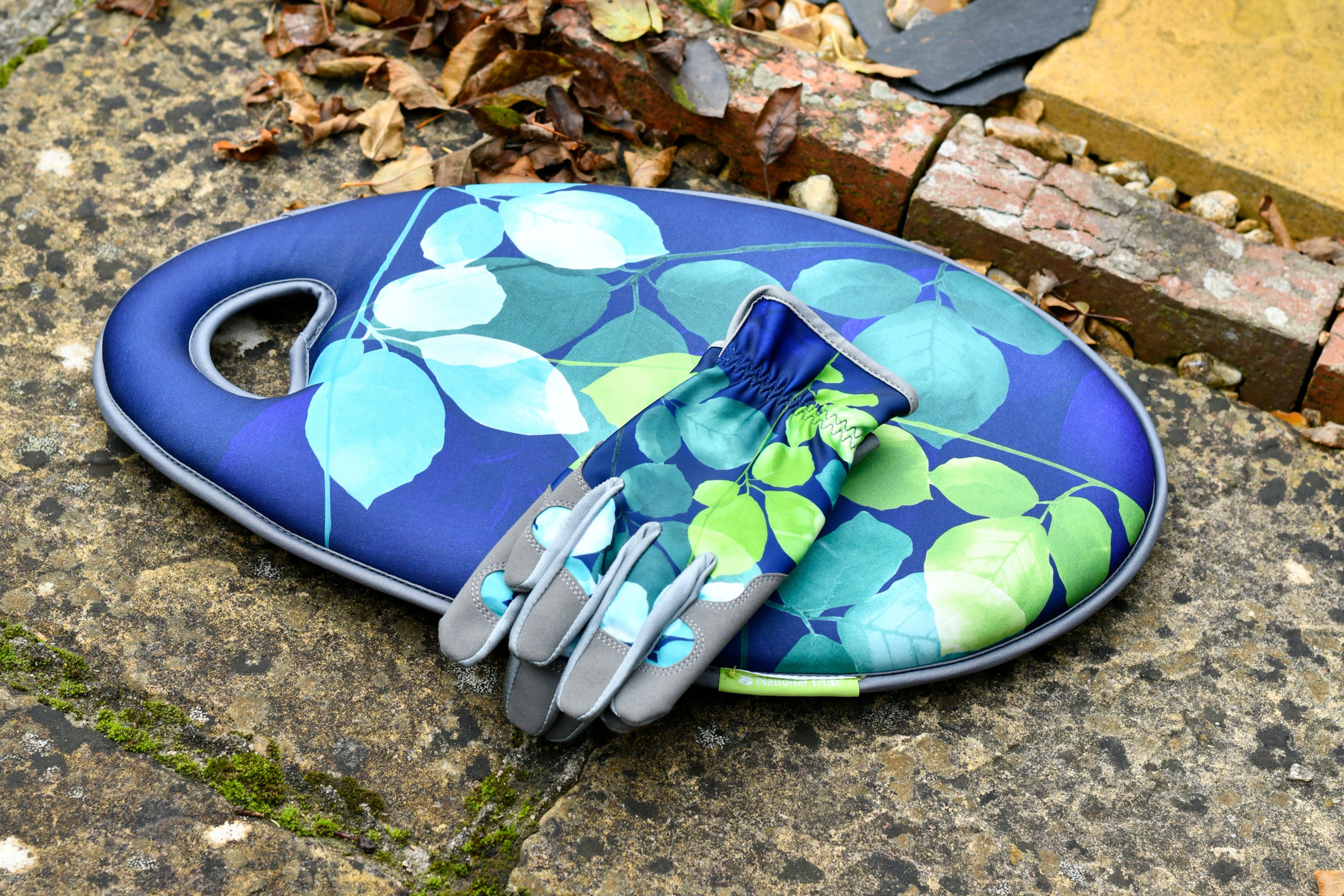 This season sees the launch of two new gardening accessories in the 'National Trust Made by Burgon & Ball' licensed range, ideal for gifting either individually or as a beautiful matching set. The new gardening gloves and Kneelo® garden kneeler extend Burgon & Ball's collaboration with the National Trust, Europe's largest conservation charity.
The new items feature the latest design for the National Trust collaboration, 'Under the Canopy'. This print celebrates the beauty and subtle textures found in natural landscapes across our much-loved countryside, with nature-inspired designs combining bold colours and delicately layered shapes. The new items offer the feel-good factor too, since a percentage of revenue from sales of the accessories will go to the National Trust to help look after nature, beauty and history for everyone, for ever.
Founded in 1895 the National Trust cares for more than 250 parks and gardens, including the largest collection of historic parks and gardens in Europe; many by the most notable designers. It is held in the highest regard by gardeners and those who love visiting beautiful gardens, making it a natural fit for a collaboration with Burgon & Ball, itself with a toolmaking heritage dating back to 1730.
The gardening gloves (RRP £16.99) feature a cushioned palm for comfort and protection, and a gathered wrist gives a snug fit, preventing debris falling into the gloves. These gloves are very tough and hardwearing, yet delightfully soft to wear. To keep them looking good, they are even machine washable at 30°C. With a degree of stretch to the gorgeously-printed fabric, one size fits (almost) all.
The Kneelo® garden kneeler (RRP £20.99) is made with the same construction as Burgon & Ball's other Kneelo® designs, with a deep layer of firm but light shock-absorbing EVA foam, sandwiched between two luxurious cushioning layers of memory foam for superb comfort. The outer cover is designed in durable neoprene with a quick-dry nylon coating. The dramatic greens and blues of the 'Under the Canopy' design look stunning on the kneeler and will make an eye-catching display in-store.
These two fabric additions to the 'National Trust Made by Burgon & Ball' collection extend the range's gifting options, and have been created to work for retailers in both garden centres and softer gift environments.
Offering outstanding quality at accessible price points, the combined customer appeal of these two trusted names in gardening offers new and exciting opportunities to retailers this season.