16 Sep 2022
Kite Packaging Opens Campus to Accommodate Business Expansion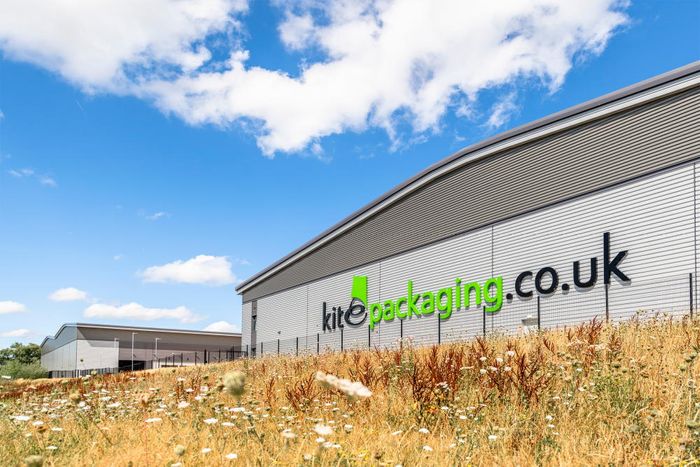 As part of our ongoing growth strategy, Kite Packaging has opened a state-of-the-art Kite Campus in Puma Park, Coventry, with the aim of serving clients and employees better. The much-anticipated opening took place on 29th August 2022.
Standing at almost 190,000 square ft, the new Campus has increased our Coventry capacity to 380,000 square ft, allowing us to offer a considerably larger inventory to clients. With space for circa 40,000 pallets, Kite customers will be pleased to know that stock availability is guaranteed. An additional 30,000 square ft of space awaits expansion in Unit 2 as the company will no doubt continue to grow with plans of increasing Coventry personnel.
Significant investment went into furnishing the Campus ahead of its opening, with Kite supporting the local economy by hiring Midlands-based contractors where possible. The units feature new IT infrastructure and energy-efficient machinery, with 18 new forklifts, 14 low level order pickers, and a conveyor system to streamline warehouse processes. The latter in particular saves significant manual labour by transporting bulky stock onto a two-level mezzanine so that warehouse operatives can focus on fulfilling orders. With no shortage for space, Kite's mobile packaging laboratory can also be found parked at the site when it is not out on client visits.
Complete with a meeting room suite, exceptional canteen area, and breakout space featuring a pool table and foosball table, Kite has created a truly remarkable work environment for employees at the new Campus. It also boasts a dedicated educational facility like no other in our industry, providing invaluable on-the-job training for employees, particularly beneficial to those on our graduate scheme, as well as facilitating product training and learning for our clients.
Surrounding wildlife has been preserved and landscaped with walkway access, providing a tranquil space for employees to enjoy during breaks. All of this was achieved without disturbing the existing natural environment. Plants have been incorporated throughout the Campus, bringing natural elements indoors and creating a serene workplace that mimics the positive associations of being in nature. The Campus really works to improve creativity, productivity and wellbeing for its employees. A healthy-eating scheme is also underway, with Kite providing fresh fruit to employees every week to encourage better eating habits in the workplace.
The move saw more green initiatives accommodated, enabling Kite to refine their existing sustainable operations in their new home. While modern insulation and smart lighting are employed for energy efficiency, both units have also been fitted with solar panels to source renewable power. With ambitions of achieving zero waste to landfill, a campus-wide recycling initiative has been implemented. Lots of bins can be found located around Campus, facilitating eco-conscious waste disposal. Kite have their very own on-site water recycling plant for self-sufficiency. To add, electric vehicle charging points have been installed across the premises with the opportunity to add more if the need arises. Initially verified as carbon neutral under scopes 1 and 2, Kite Packaging continues its commitment to environmental causes at Puma Park.
Councillor Jim O'Boyle, cabinet member for jobs, regeneration and climate change, said: "Our teams have worked closely with Kite Packaging for a number of years to support their expansion and helped them find suitable locations within the city to really help the business grow. It's fantastic to see businesses adapting greener initiatives and accessing the support on offer."
"We work hard to support businesses in the city, whether that's establishing new businesses, supporting post-COVID recovery or assisting businesses in expansion. Securing and developing businesses creates jobs for local people and supports the economy, so we want to make sure businesses get the help they need."
"As a result of this investment in the new site, Kite Packaging are forecasting the creation of another 170 jobs in addition to the staff already employed across its Coventry operations."
Here's what Gavin Ashe, Kite's Managing Partner has to say: "This is not a new location for Kite, it is where we have been based since day one. Around two hundred people will work at the new site where we continue to provide packaging distribution…We simply needed more space for our people and our clients. The expansion into Puma Park give us this, with around 400,000 square feet."