Introducing Stormtrooper!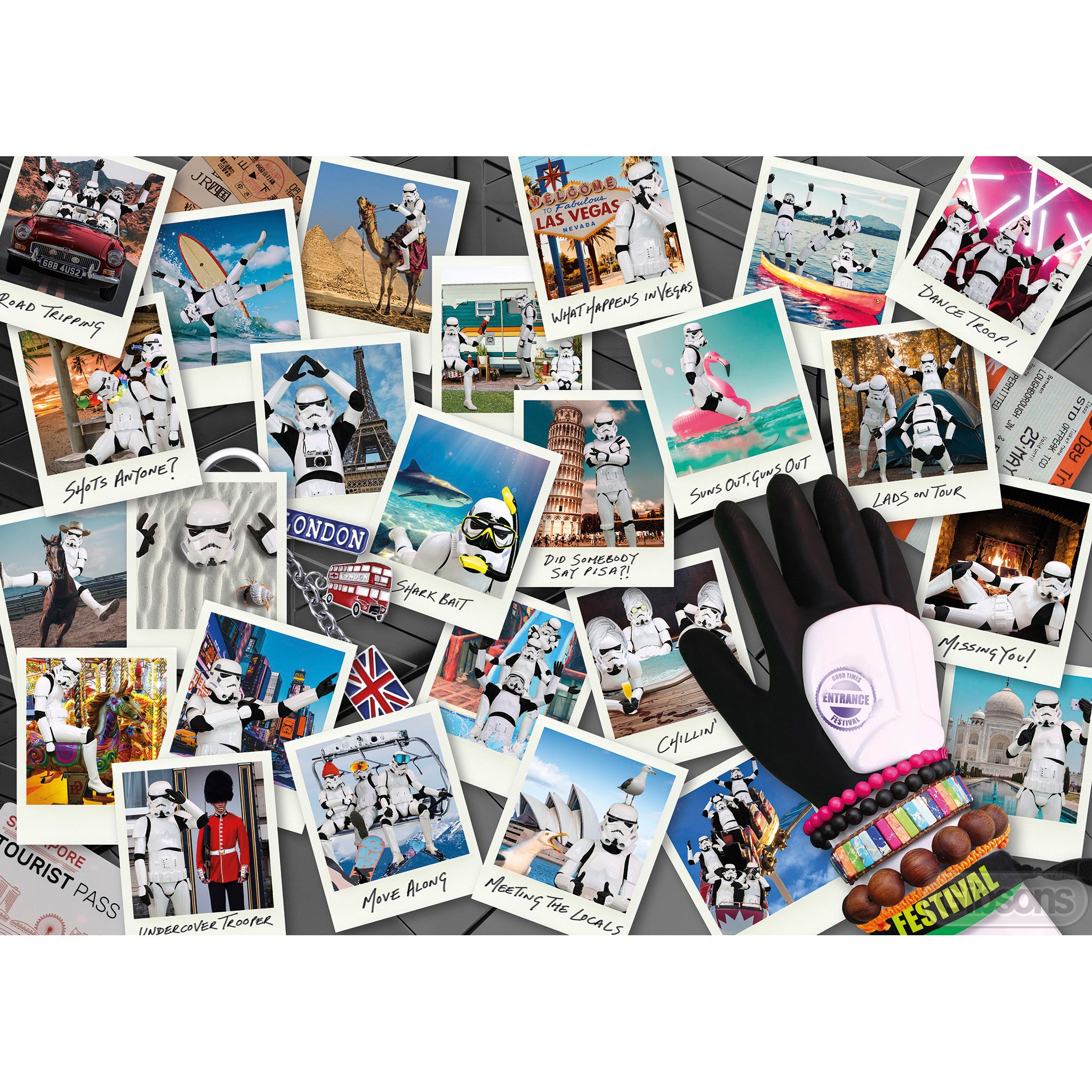 Gibsons have lots to showcase at Spring Fair, including the introduction of their hilarious Stormtrooper jigsaw puzzle!
Gibsons, the family-owned 102 year old jigsaw puzzle and board game company, are excited to be exhibiting at the Spring Fair 2022 after a year off! They invite all to come to their stand Hall 5, stand B10-C11, at the show to say hello and to view their brand-new range. They are thrilled to be launching an array of traditional jigsaw puzzles designs, along with some exciting additions to their Little Gibsons range, contemporary White Logo Collection and a brand-new licence!
Gibsons are thrilled to have secured the license for Original Stormtrooper, the fictional soldiers from the Star Wars franchise, and launches its new 1000 piece jigsaw, Troopers on Tour. The stunning and colourful design visualises Stormtroopers, in their imposing white armour, off duty and visiting iconic places around the world. From the Eiffel Tower to camel riding at Egypt's Giza pyramids, a lads camping trip, exploring the sights in Las Vagas, the captioned post card style pictures depict their adventure on planet Earth!
Gibsons are adding 10 new designs to their White Logo Collection of design-led puzzles this January. There is No Planet B, is a stunning new 500 piece circular puzzle that shows animals under threat due to climate change and environmental impact, around a central globe of word art sustainability messages, including reuse, recycle, conservation, plant trees, love our planet. World Foods is the second new 500 piece circular puzzle being launched. This delicious jigsaw showcases iconic meals from across the globe, from sushi to kebabs, paella to pizza. You might get hungry while piecing it together!